Holiday Recipes That Will Get You On The Nice List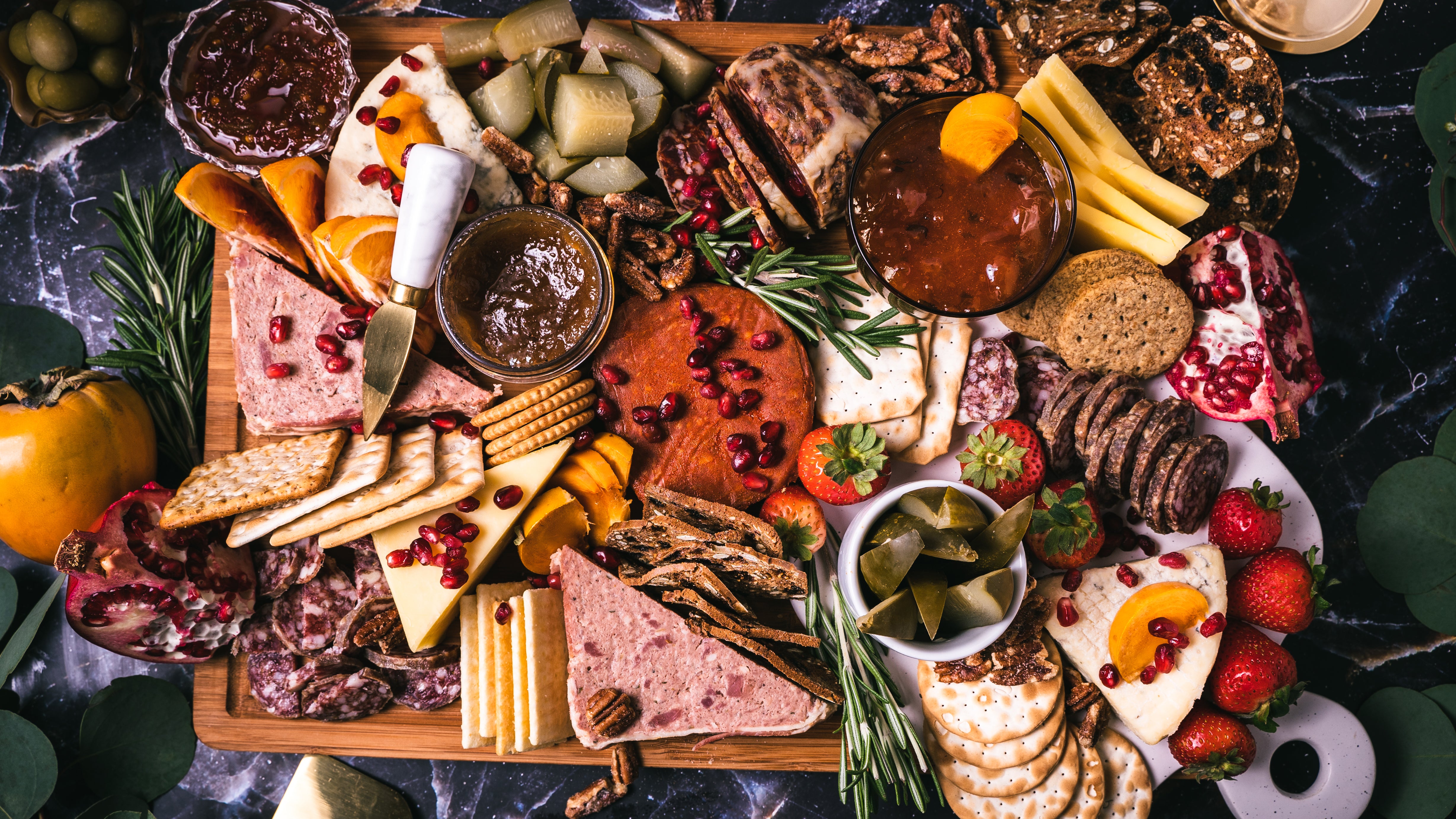 It's officially almost December, which means we're quickly approaching peak holiday menu planning. This year, sleigh the holiday appetizer game with a festive holiday charcuterie board, a reliable crowd-pleaser that has bites and nibbles for everyone. All you need is cheese, charcuterie, crackers, and pickles. Pair them with these easy recipes for holiday dips and party snacks to make your board sparkle.

Looking for an easy holiday appetizer recipe for Thanksgiving or Christmas dinner? Extra Spicy Tomato Chutney is a perfect match for cheese boards, charcuterie boards, and really any appetizer spread. Featuring our new Extra Spicy Bloody Mary Mix, this spicy, sweet, and savory dish is one of our favorite holiday dips. You'll also love adding it to your sandwiches made with leftover the next day.
Bloody Mary Rimming Spice Pary Nuts

These roasted mixed nuts are  tangy and citrusy from the Bloody Mary Rimming Spice and nice and toasty. They are the perfect party snack that will keep your guests satisfied between meals or served as an appetizer on a charcuterie board as a crunchy compliment to creamy, rich cheeses and meats. The best part is, you can prep them ahead of time, and serve them when you're ready to assemble your charcuterie board.
It wouldn't be a charcuterie board without pickles, and this is one of our favorite holiday dips that puts pickles front and center. We recommend using Caraway Garlic Dills or Habanero Horseradish Dills for this recipe. The dip is creamy, simple, and a natural crowd pleaser. Not to mention, it's vegan and gluten free, so it checks some of the boxes for the dietary restrictions that you or your friends might have. Serve it on a charcuterie board as a plant-based option for those who don't eat cheese or meat.
Bloody Mary Rimming Spice-d Popcorn

Making stovetop popcorn is easier, healthier, and tastier than you'd think. Add in butter and Bloody Mary Rimming Spice, and you have a highly addicting, but not too filling party snack. Make sure to make an extra batch because it disappears quickly!
Here is an unexpected, briny take on a classic, creamy, vegan hummus. It's tangy, salty (but not too salty), and bursting with pickle flavor. You can use your favorite pickle, although we recommend Caraway Garlic Dills or Habanero Horseradish Dills. Whip it up in under ten minutes, or up to two days ahead, and serve it as a holiday appetizer or as a dip on your snack board.
Leave a comment