The Best Bloody Mary Spots in Denver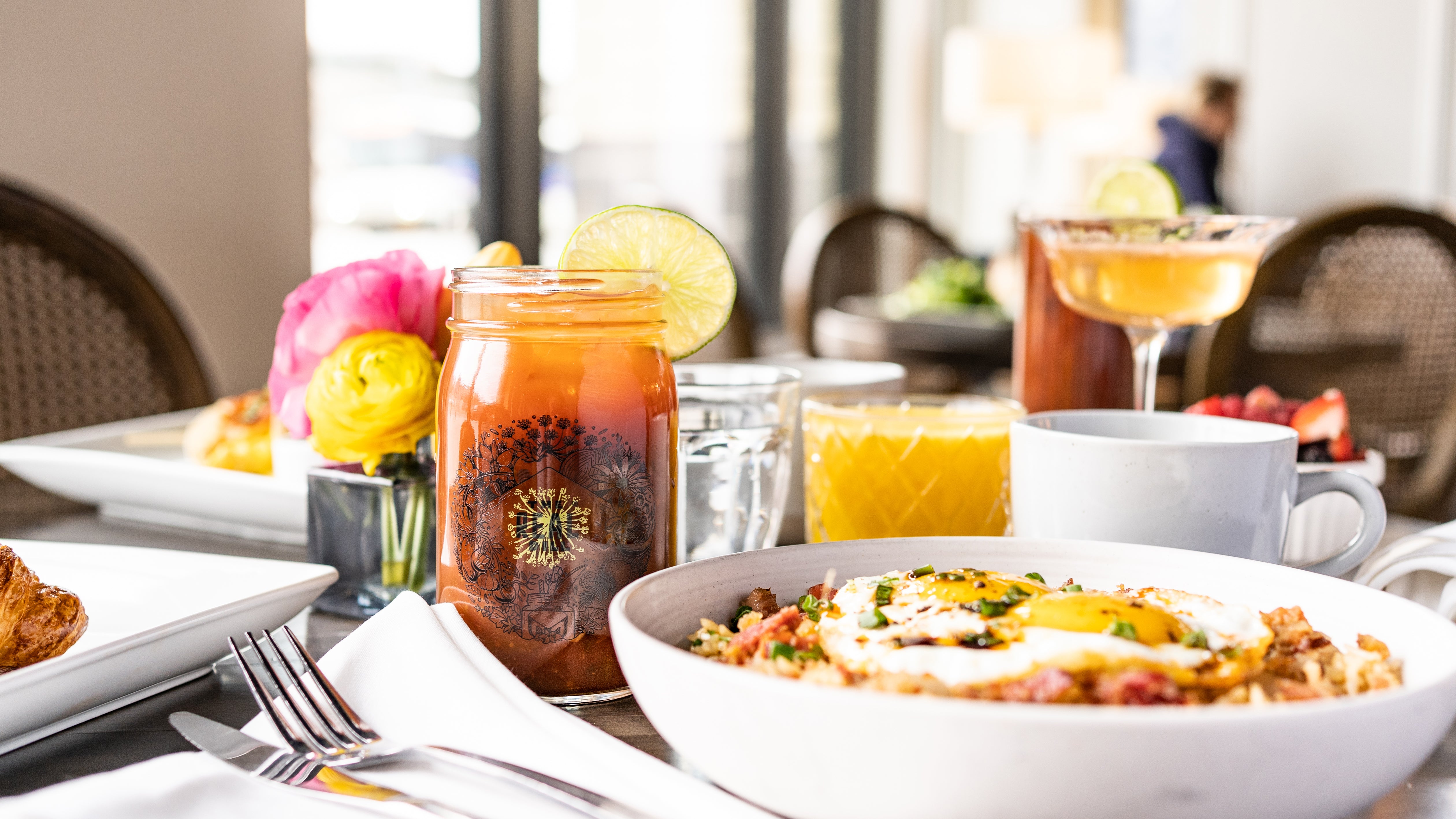 Whether you love a Bloody Mary for its magical hangover curing powers, as a low-calorie, health conscious drink that packs a punch, or for all of its delicious garnishes, on January 1, we will officially toast to this bold cocktail on National Bloody Mary Day.
Now, we are huge proponents of making a DIY Bloody Mary bar at home. For starters, you don't need a reservation, and you can stay in your sweatpants while you drink Bloody Marys on the couch. Not to mention, both The Real Dill OG Bloody Mary Mix and new Extra Spicy Bloody Mary Mix require zero doctoring, all you have to do is add your favorite spirit, mix, pour over ice, and enjoy.
However, there are also many places to enjoy great brunch food and fantastic Bloody Marys in the Denver area, and many of them even serve The Real Dill Bloody Mary Mix. Plus, chances are you'll be hungover on New Years Day from the festivities that took place the night before (or morning after), so having someone else take care of brunch and your hair of the dog is quite appealing. In case that sounds like a better route, here are our top places to enjoy brunch and a Bloody Mary or two on any given weekend and National Bloody Mary Day.
Onefold
Onefold is a tiny, cozy cafe that is only open from 7:00 am - 3:00 pm and has a farmhouse kitchen, fresh ingredients, and delicious Bloody Marys made with The Real Dill Bloody Mary Mix. Come for a brunch cocktail, but stay for the bacon fried rice featuring Tender Belly bacon, another Denver-based food company, two sunny side up eggs fried in duck fat, and spicy chili oil. There are now two locations, one in Uptown and one at Union Station, both of which are always full of hungry patrons.
Snooze
We love real food, and we aren't the only ones. Driven by our Colorado roots and shared mission to make the best food possible, while using the best ingredients and highest quality standards, we partnered with our fellow breakfast and Bloody Mary enthusiasts at Snooze, an A.M. Eatery, to develop a custom, exclusive Bloody Mary mix tailor-made to their needs. The result was an incredible Bloody Mary mix that is now served at all Snooze restaurants around the country.
Snooze has a Bloody Mary menu, which includes five different Bloody Mary options, all made with their exclusive mix. They also serve up seasonal pancakes, pancake flights, and other delicious brunch dishes like eggs Benedict and breakfast tacos. Arguably one of the busiest places in town, you can now check their website to see if you can add yourself to the waitlist before heading to their nearest location.
Blackbird Public House
Upgrade your Bloody Mary at Blackbird Public House, and you'll get The Real Dill Bloody Mary Mix, a pickle, candied bacon, and a few other Bloody Mary garnishes. If breakfast food isn't your thing, you'll find many other dishes on the menu like oysters, pizza, and wings.
The Bindery
The Bindery combines elegant dining with an urban marketplace. Conveniently located in Lo-Hi off of I-25, the menu boasts dishes with Italian, Mexican, and New American influences. Their brunch is fresh and innovative, and they have six different Bloody Mary options, all made with The Real Dill Bloody Mary Mix. Featuring a special menu on New Year's Day, we can't think of a better place to ring in 2023 and National Bloody Mary Day.

Leave a comment