3 Bloody Marys Made for Fall Sippin'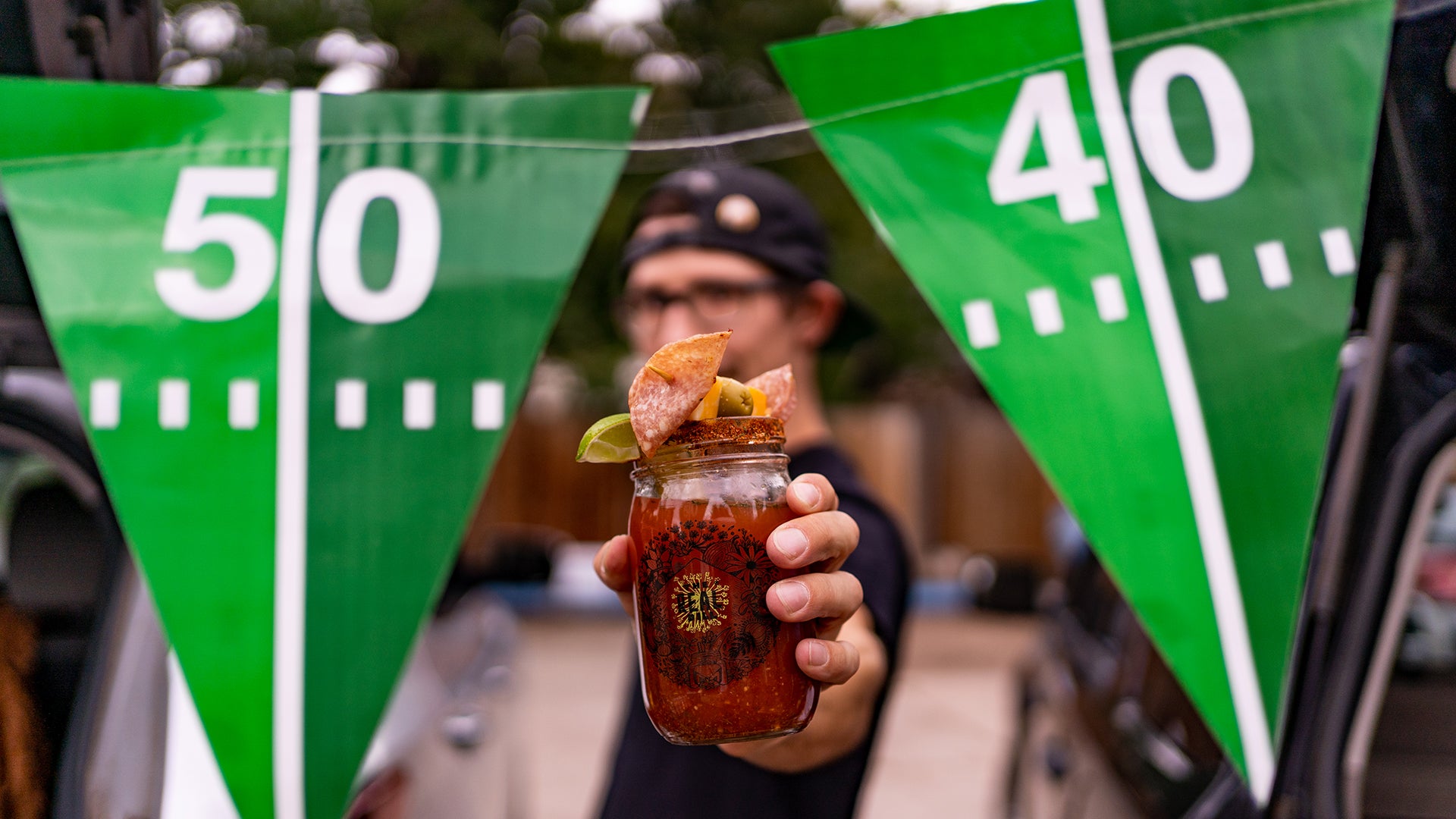 When fall arrives, so does the crisp air, colorful trees, and pumpkin spice lattes. Summer fades, and suddenly, nothing sounds better than putting on a cozy sweater and watching the leaves change. While cocktails with seasonal ingredients like apples, pears, cinnamon, and cranberries usually steal the show, Bloody Marys also deserve an autumnal makeover.
Here are three ways to spruce up your Bloody Mary cocktail to combat the chilly weather.
Bourbon Bloody Mary Cocktail

Vodka and Bloody Mary Mix is a classic pairing for a reason. This dynamic duo has graced brunch tables for decades. However, we like to color outside of the lines and drink our Bloody Marys with unconventional spirits, such as bourbon.
Bourbon instantly warms up a Bloody Mary cocktail. Splash some into our Bloody Mary Mix, which features fresh garlic, fresh dill, fresh horseradish, and fresh habaneros, for the coziest Bloody Mary drink.
Because our Bloody Mary Mix has clean ingredients and flavors, it is extremely versatile. A bourbon Bloody Mary may seem odd at first, but it is quite delicious. The subtle sweetness of the bourbon compliments the tangy, vegetal notes of the Bloody Mary Mix. Plus, the heat from the habaneros and horseradish combined with the bourbon make this Bloody Mary cocktail warm and spicy.
We recommend adding 1.5 ounces of bourbon to 8 oz. of The Real Dill Bloody Mary Mix.

Green Chile Hot Sauce Bloody Mary Cocktail

In case you missed it, a few years back, we created a Green Chile Hot Sauce, modeled after green chile, a Colorado culinary staple. Our Green Chile Hot Sauce is not a typical hot sauce. We put it in a larger than usual bottle because you will want to pour, not dash, it on everything. It is an amazingly versatile flavor bomb that has a kick to it. This sauce features rich, roasted flavors, celebrating Colorado's Pueblo Green Chile at the forefront, followed by a smoky, round, but not overwhelming, heat on the finish.

The star ingredients in Green Chile Hot Sauce are fire roasted Pueblo Green Chiles and Baere-liner Weisse beer from our friends at Baere Brewing Company. We also fire roasted jalapeños, garlic, and onions. Baere-liner Weisse has a nice acidic backbone to its flavor profile, which cuts through the heat, adding a complimentary, subtle fermented funk flavor to the sauce.

We can't think of a better way to warm up a Bloody Mary cocktail than with a few dashes of Green Chile Hot Sauce. The hot sauce adds a full-bodied, medium spice level, so you won't mask all of the beautiful flavors in your Bloody Mary with too much heat, and its slight acidity compliments the vinegar foundation of our Bloody Mary Mix. Green Chile Hot Sauce also highlights Colorado's fall harvest showstopper: Pueblo Green chiles, making it seasonally fitting.
Spooky Bloody Mary Cocktail
Not only does fall mark the start of sweater weather, it also hosts spooky season, and we think a Halloween themed Bloody Mary drink is a great way to celebrate. Deck out your Bloody Mary cocktail with spooky garnishes such as eyeballs made out of carved radishes, mozzarella balls, and olives and fingers made out of pickled okra and almonds. Looking to become the cool house in the neighborhood on Halloween night? Skip the full sized candy bars and pass these out to adults during trick-or-treating!
Leave a comment