How to Build The Ultimate Grazing Board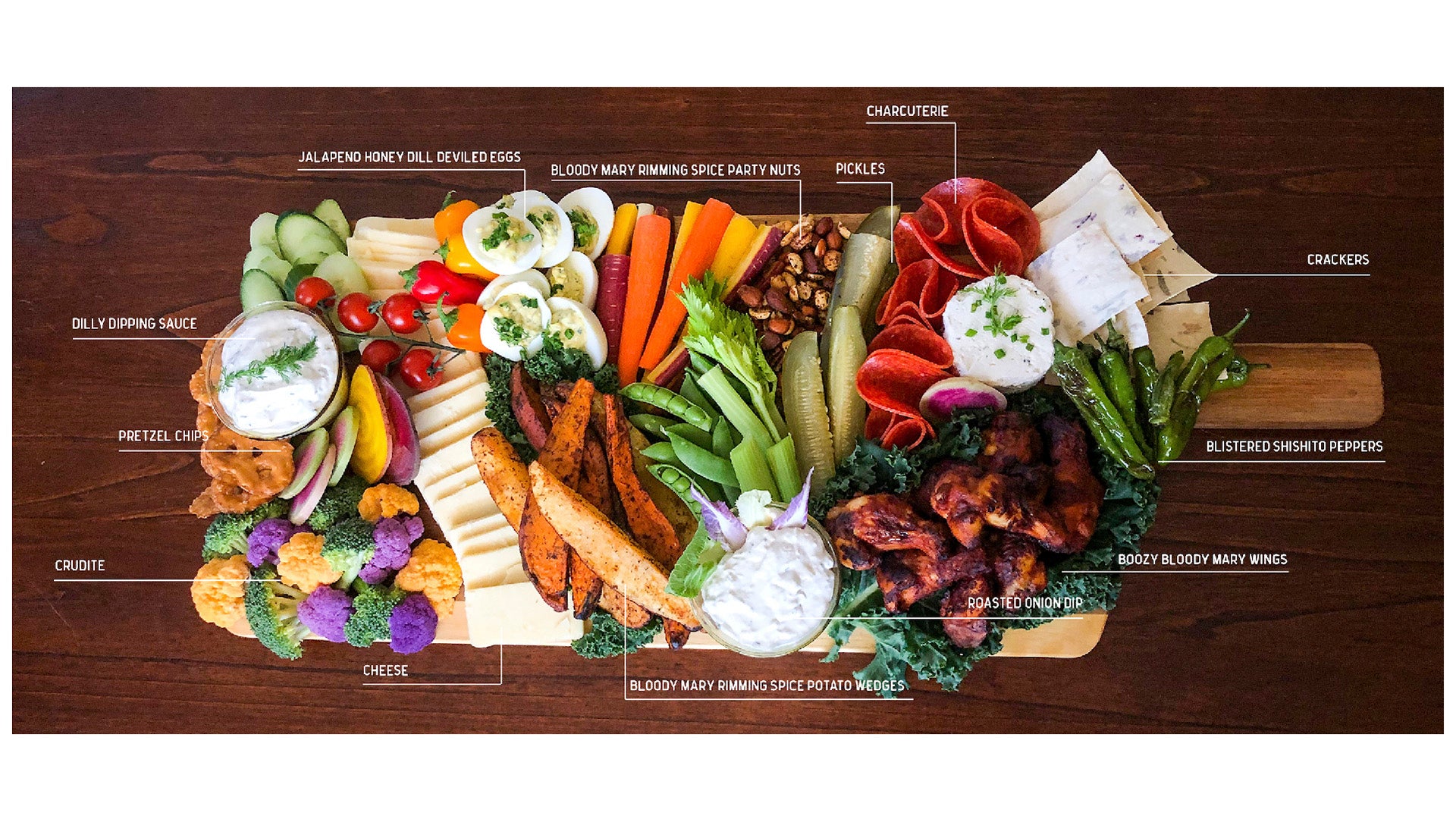 We sat down with Shelby from Wander + Graze and put together the ultimate grazing board for your Super Bowl watch party! Follow these easy steps to build your own at home- feel free to use our example as inspiration. You can always switch up the components to your own liking! 
1. Select a wood board or cutting board
2. Add an assortment of cheese. Make sure you switch up the texture and flavor to keep things interesting. Add dips to small bowls and set on the board as well. We used Dilly Dipping Sauce and Blue Moose of Boulder Roasted Onion Dip.
3. Next, add an assortment of cruditès. We used sugar snap peas, broccoli, purple and yellow cauliflower, cherry tomatoes, cucumbers, sliced beets, sliced watermelon radishes, and heirloom carrots. Don't be afraid to get creative with your colors! We also added Jalapeño Honey Deviled Eggs because they're the perfect game day snack. 
4. Next, add additional snacks to the board. We added an assortment of pickle spears, celery, Bloody Mary Rimming Spice Party Nuts, and Bloody Mary Rimming Spice Potato Wedges
5. Lastly, add your meats, carbs, and garnishes. We used pretzel chips, Flouwer Co crackers, charcuterie, blistered shishito peppers, and Boozy Bloody Mary Wings. We garnished with a few sprigs of dill, chives, and cauliflower leaves as finishing touches. 
Shelby's Tips and Tricks
Add cheese, large items, and items in bowls first
Second, add groups of veggies and fruit
Next, add berries and nuts, leaving space for your meats 
Add in meats and any additional snacks
Finish with small details like flowers, cut pea pods, and garnishes 
Leave a comment