Earth Day Is Every Day: Our Compost Coalition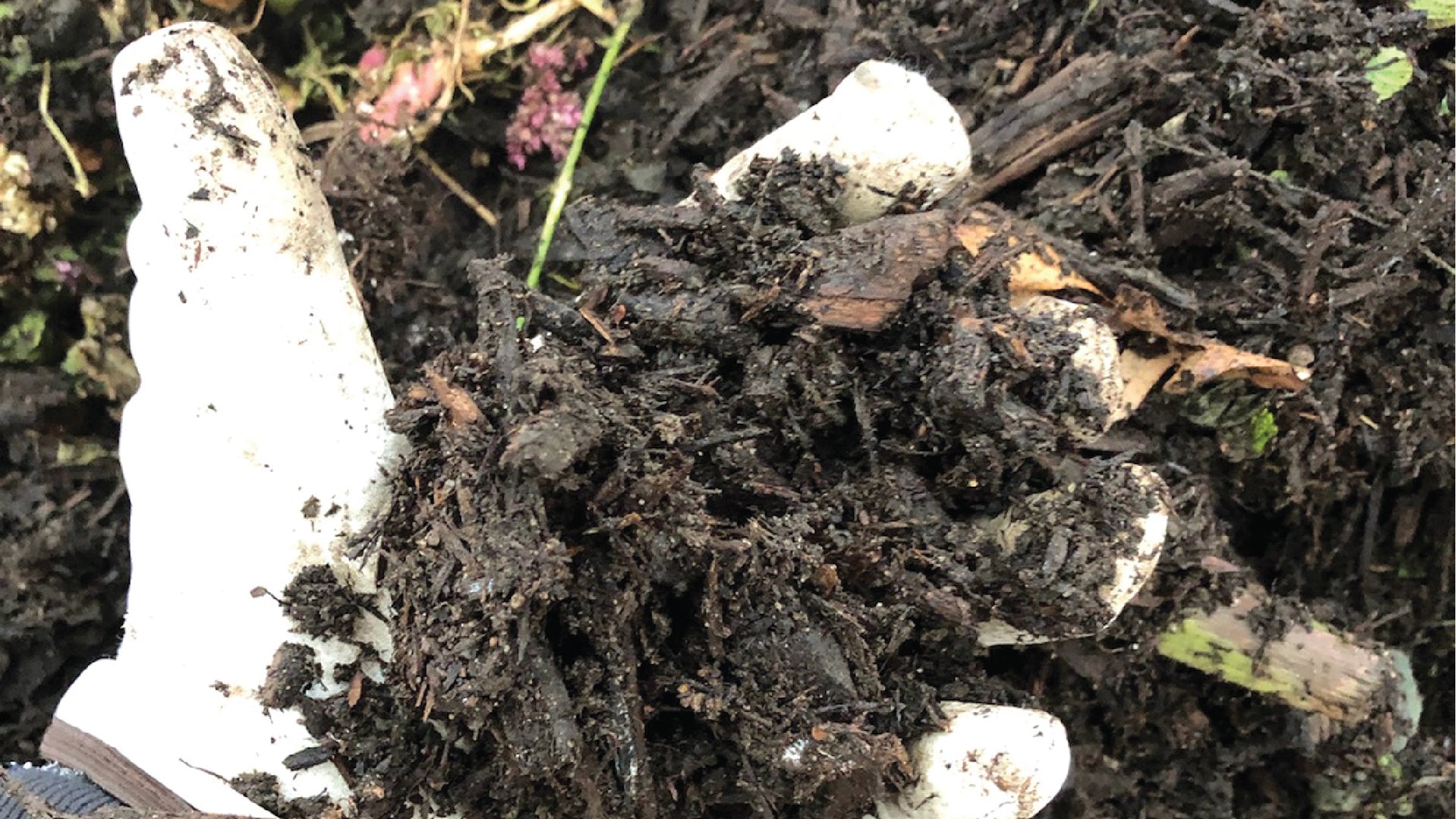 In 1970, Earth Day, which falls every year on April 22, was established as a day to educate people about environmental issues, clean living, and making the planet a better place for all of its inhabitants. Earth Day 2021 is approaching, and we want to take this opportunity to teach our community about our sustainable efforts and our daily focus on our environmental commitment. As more and more people continue becoming conscious consumers, transparency is key. We are here to share all of the ways we are giving back to our local community and environment, so you can have a clean conscience the next time you sip on a Bloody Mary or munch on your favorite pickle.

Back in 2012 when we started The Real Dill, our cofounders Justin, who came from the nonprofit world, and Tyler, who has a culinary background, knew there was a need to cut back on waste. We believe that as a business with more resources and reach than the average person has, it is our responsibility to make a positive and lasting impact on our community, which starts with food waste and our environmental footprint. This is not something we do to stand out or to be special. In fact, one of our core values is to humbly serve ourselves, our collaborators, our customers, and our community, and this includes our environment.

While we always did our part to reduce our waste as much as possible, you could say our zero food waste journey officially began with the creation of our Bloody Mary Mix. Believe it or not, initially, we had no intention of formulating a Bloody Mary mix recipe. We actually consider it a happy accident that became our bestselling product.

In The Real Dill's early years, while working the farmers market circuit, many people asked us for a Bloody Mary recipe using our pickle brine. We came up with a scratch-made Bloody Mary mix recipe repurposing the ingredients found in our crowd-favorite Habanero Horseradish Dills.

As our company grew and our pickle line expanded, we were faced with a new challenge. Our pickling process results in a delicious and refreshing cucumber-infused water, which, initially, we were throwing away. The overwhelming smell of fresh cucumbers riddled us with guilt every time we dumped the invigorating liquid down the drain. "Waste not, want not" is a proverb that we take to heart, and with that in mind, we decided that the days of throwing away this fragrant byproduct were over. Instead, we used this as an opportunity to begin experimenting with a Bloody Mary Mix recipe that highlighted the cucumber-infused water as the star ingredient, and the rest is Bloody history!

Repurposing the cucumber-water byproduct was a step in the right direction to eliminate our food waste and increase our sustainable efforts. However, it certainly was not the only thing we could do to give back to our community and environment. When you wash, prep, and cut over 3,000 lbs of fresh produce every single week, you wind up with a lot of vegetable waste. In the beginnings of The Real Dill, we were tossing around 200 lbs of food scraps in the trash every week. Cucumbers, raw horseradish, dill, onions, garlic, and peppers were bagged up and taken to the dumpster. Throwing all of the scraps in the landfill never seemed like the best way to dispose of them. So, we partnered with a handful of local nonprofits, which turn our food trash into compost treasure.

In 2015, we joined forces with Re:Vision, a local Colorado nonprofit that repurposed our vegetable scraps into vegetable compost for its Westwood community. Westwood is a Denver food desert, which means that most of the population has limited access to affordable healthy food. Re:Vision trains local men and women as community leaders to grow community ownership. This keeps power in the hands of the people and cultivates thriving, self-sufficient communities. The compost we produced benefited the Westwood community backyard garden program, which had 300+ families participating. Our vegetable compost provided better and more controlled nutrient-rich soil, and helped Re:Vision generate revenue, which they allocated towards other programming efforts. This partnership brought the food system full circle: we bought produce from farmers and the waste went to Re:Vision who grew food for a community in need.

In 2020, the pandemic led to changes, and we pivoted our compost partnership from Re:Vision to The City and County of Denver. This new collaboration uses our compost for urban farming, public parks, and city parks initiatives. A lot of our scraps have assisted in planting trees around local Denver parks. Denver has a very dry and arid climate, which makes it hard to successfully grow plants and trees. This is where the compost comes into play. Each week, The City and County of Denver picks up our vegetable waste from our production facility. When the waste is used for planting trees, they add mycelium to the vegetable scraps, which aids in breaking down the waste into useable compost. Fungi and worms do the heavy lifting and allow more carbon to be stored in the compost, which makes for extra nutrient-dense soil. The compost we create is an integral part of the tree restoration technique that The City and County of Denver employs. Specifically, it is helping them save the conifers from reclaimed water and allowing them to survive in rising temperatures.

Every week, we divert about 775 lbs of vegetable waste from the landfill and into the hands of our compost partners. That is over nearly 40,000 lbs per year! With these partnerships and a little creativity, we have successfully become a pickle company that achieves zero food waste.

Our commitment to environmental conservation does not stop there. We receive countless produce crates each week, which we donate to local nonprofits and farmers. Additionally, we recycle over 3,000 lbs of cardboard each year, over 50 lbs of plastic from our vinegar totes, over 7,000 lbs of tomato paste cans, and over 1,000 lbs of glass.

Since 2016, we have been proudly recognized by the city of Denver and State of Colorado as a Certifiably Green Business, and we achieved Gold member status of the Environmental Leadership Program in 2020.

We are always striving to do better because there is always so much more giving back that we can do. Our Green Team, which was founded by a handful of our employees, has implemented new processes so we can recycle and compost our personal waste in addition to our company waste at our production facility. To celebrate Earth Day this year, The Green Team is planting a company garden in our back area, which will use the compost that The City and County of Denver makes from our waste. Now, we will be able to enjoy fresh produce that is grown from our produce waste; talk about full circle!

As we look to the future, we are committed to bettering our protocols to eliminate even more waste and finding creative ways to continue giving back to our community and planet. Collectively, The United Sates alone sends about 40% of all food produced to the landfill each year. We know that the thousands of pounds of produce that we divert annually is making a small dent in a much larger problem, so to increase our impact, we are asking our pickle community to help us become a little more sustainable. The next time you finish a jar of pickles, you can help us divert more waste from the landfill by repurposing all of the byproducts in your pickle jars. Once the spears are gone, there are tons of gems left in the jar. The brine makes for delicious marinades, a great base for salad dressings, and a secret weapon in cocktails. We love to use the dill, garlic, jalapeños, onions, and habaneros in creative recipes such as deviled eggs, potato salad, pasta salad, and more! If you need some inspiration, you can find all of our recipes here.
Leave a comment