4 Unconventional Recipes For The Holiday Season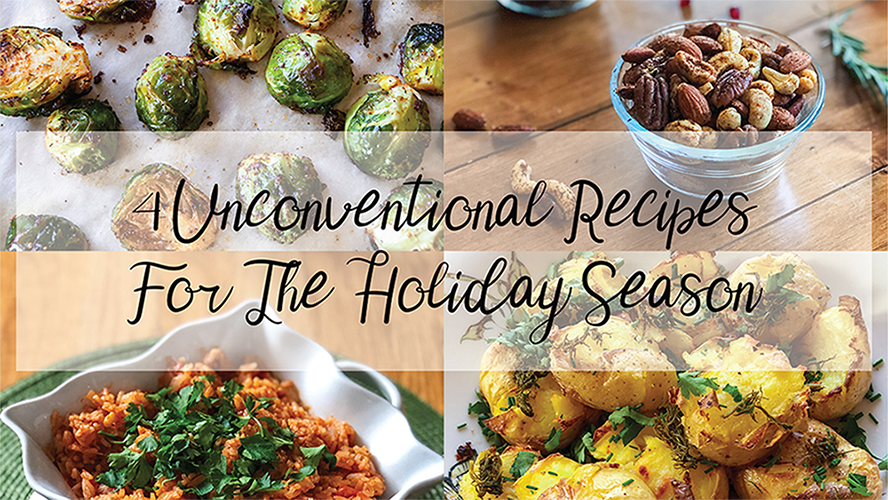 At The Real Dill, we're all about elevating traditions. And what's a better time to reimagine customs than the holidays? We created four simple, festive recipes with unconventional twists on holiday staples, featuring our Bloody Mary Mix, Bloody Mary Rimming Spice, and pickle brine.  
These addictive, crispy Brussels sprouts are the perfect snack or side dish for your holiday gatherings. 
No festivity is complete without party nuts, and this super simple recipe packs a flavorful punch. 
Think salt and vinegar chips meet crispy, oven roasted potatoes. But instead of vinegar, this recipe uses pickle brine.
An easy, bold rice recipe that you can bring to your holiday potlucks. Loaded with flavors found in Bloody Mary Mix.
Looking for more ideas? Check out our full recipe page here.
Leave a comment