Spicy Pickle Margarita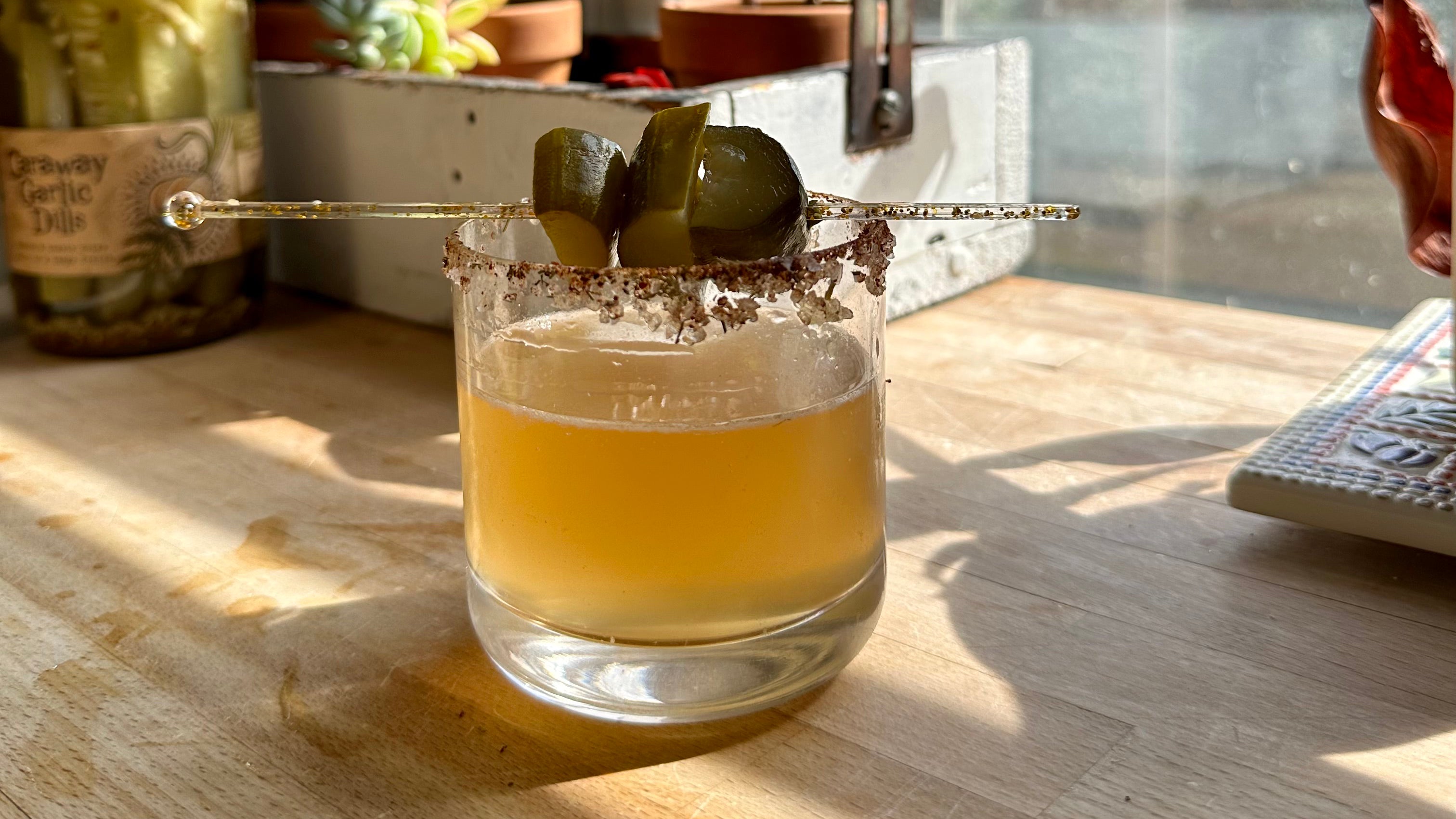 Slightly spicy and slightly sweet Jalapeño Honey Dills, pickles and brine, are the secret ingredients you didn't know your margarita needed.
Ingredients:
Directions:
Prepare a cocktail glass with a spice rim: Add sea salt, chili powder and dill to a shallow dish and stir to combine. Use a lime slice to coat the rim of the glass. Submerge the glass into the spice mix until the rim is coated.
Add tequila, triple sec, pickle juice, agave, lime juice and ice to a cocktail shaker and shake until chilled.
Fill your prepared cocktail glass with ice. Strain the cocktail mixture into the glass.
Garnish with a pickle.
Recipe made in collaboration with Lauren Hodgen, Citrus Diaries.