Tangy Fire Corn Salsa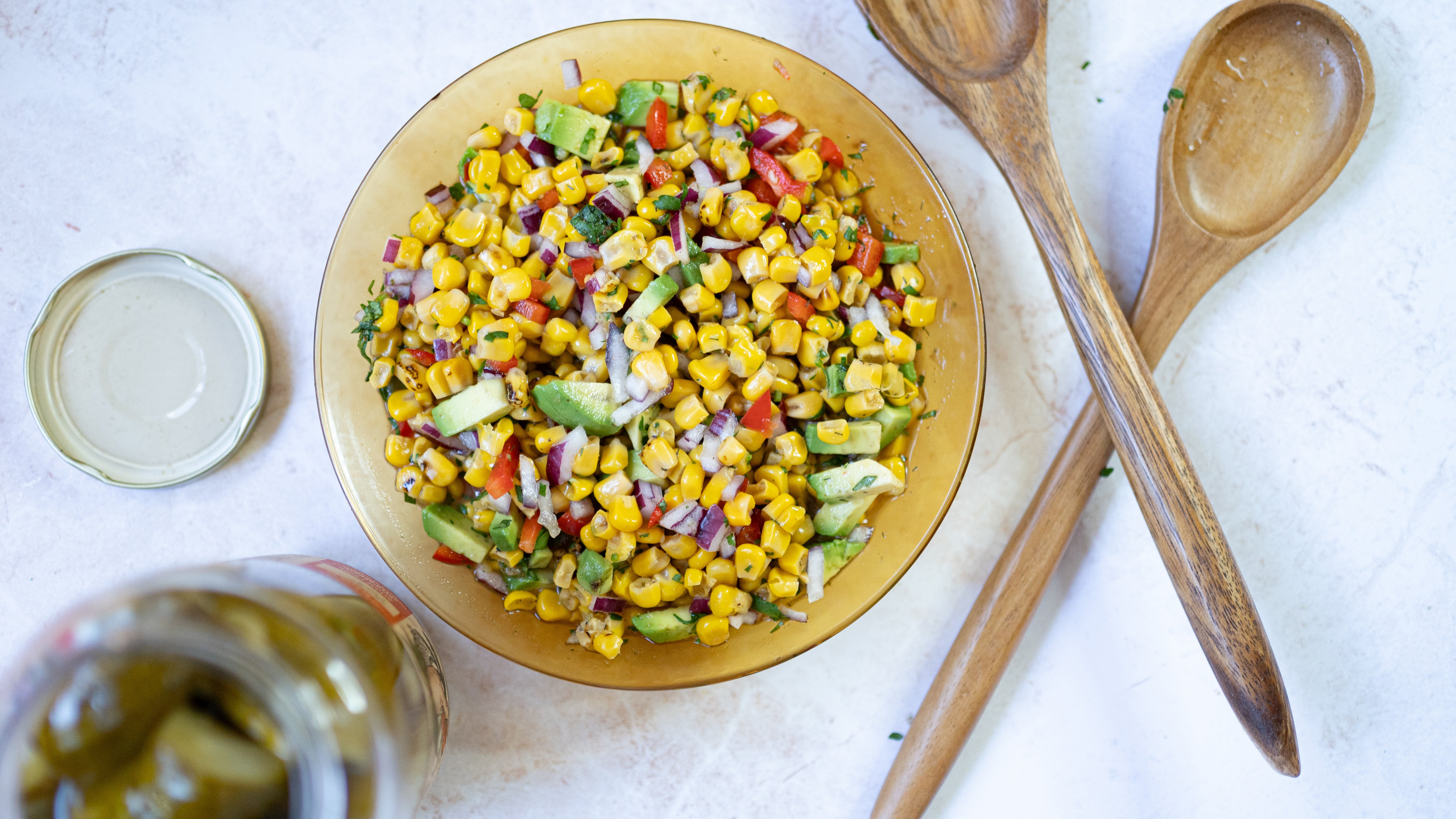 This easy, tangy fire corn salsa recipe is great on pretty much anything. You'll find yourself adding it to tacos, burgers, salads, and eating it straight from the bowl!
Ingredients:

1 tbsp The Real Dill Bloody Mary Rimming Spice
1 tsp salt
2 tbsp chopped cilantro
1/2 cup Caraway Garlic Dills pickle brine
1/2 cup chopped avocado
1/2 cup chopped red onion
1/2 cup chopped red bell pepper
1 can fire roasted corn (or fresh)
Directions:
Add all ingredients to a bowl. Mix to combine.
Chill until ready to use. Serve with chips for dipping or as a topping for salads, tacos, or burgers!