Spicy Green Chile Almond Butter Wings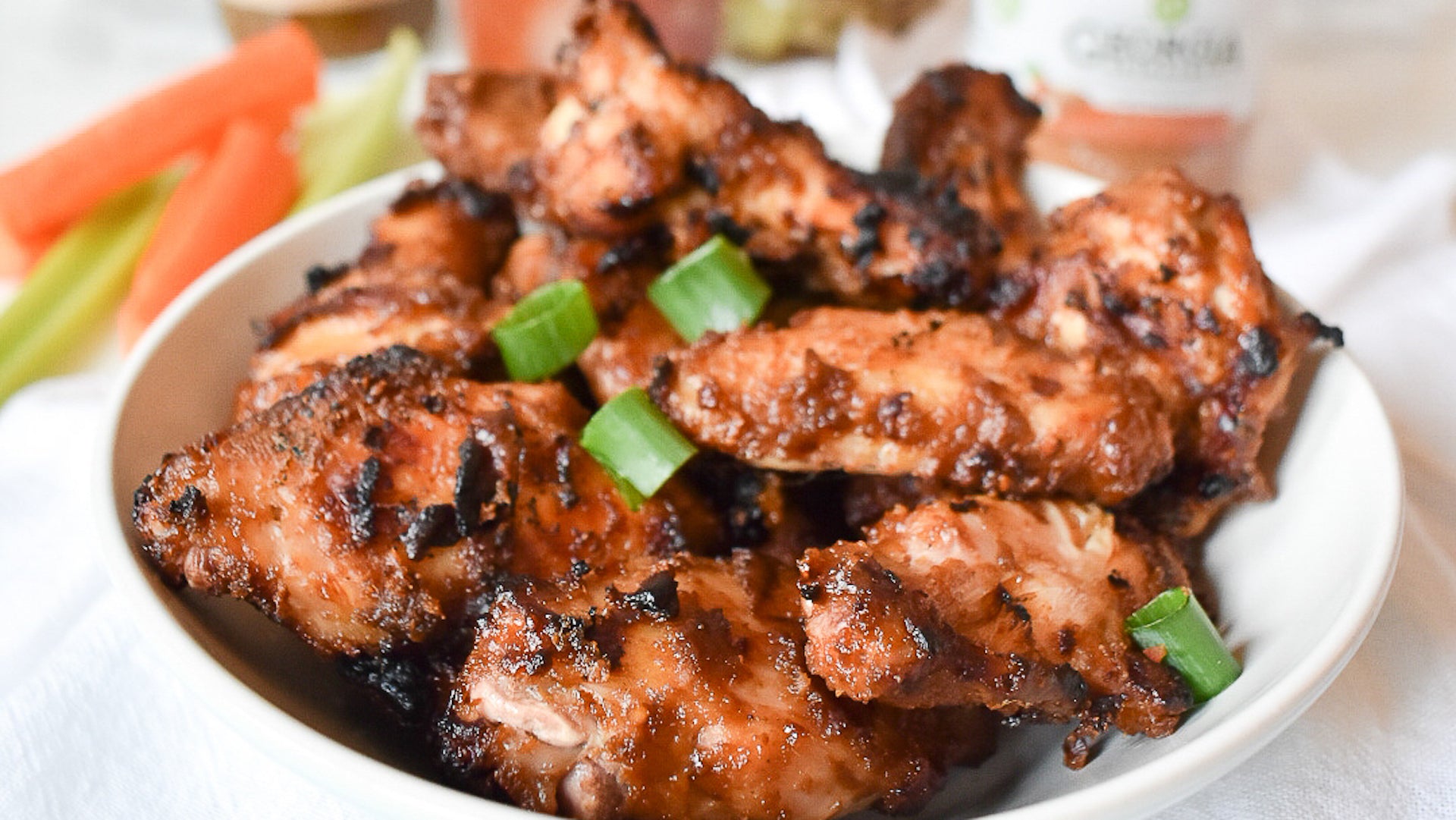 Skip the hassle that comes with deep frying wings. These chicken wings are crisped to perfection in the air fryer or oven and coated in a delicious spicy, nutty sauce featuring our Green Chile Hot Sauce and Georgia Grinders Original Almond Butter to finish. Great for game days, potlucks, barbecues, and summer hangouts.
Ingredients:
2 lbs chicken wings

1 tsp salt
1 tsp pepper
1/3 cup The Real Dill Green Chile Hot Sauce
1/2 cup coconut aminos or soy sauce
Directions:
Pat wings dry, season with salt and  pepper and set aside.

Put Green Chile Hot Sauce, Original Almond Butter, and coconut aminos or soy sauce in food processor or blender and blend until creamy.

Air Fry Method:
Working in batches depending on air fryer size, set temp to 350°F and cook for 25 minutes flipping halfway through.
Oven Method:
Preheat oven to 350F.
Place wings on parchment lined baking sheet in single layer.
Bake for 35 minutes, flipping halfway through.

Toss wings with sauce and enjoy!