Smoked Pickle Brined Flank Steak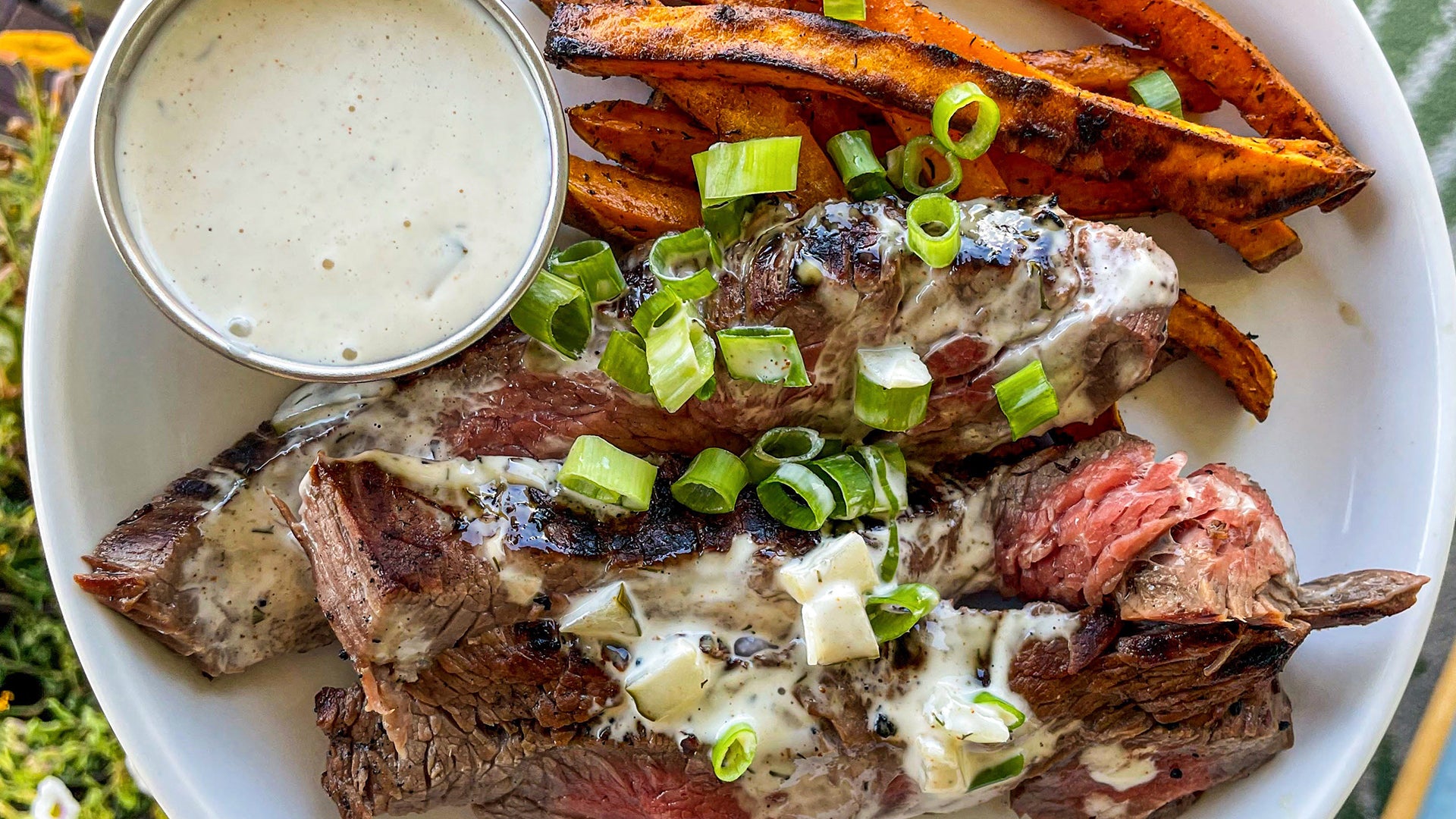 A simple Jalapeño Honey Dills pickle brine marinade adds a subtly sweet and spicy flavor to this smoked flank steak.
Ingredients:
1 1/2 lbs flank steak
1/2 cup The Real Dill Jalapeño Honey Dills pickle brine
1 tsp salt
1 tsp chili flakes
1 tsp peppercorns
Directions:
Combine pickle brine, salt, chili flakes, and peppercorns in a plastic bag. Add the flank steak to the bag and marinate for at least 4 hours in the fridge, or preferably, overnight.
Once the flank steak is done marinating, remove from the fridge and pat dry. Let it sit for 30 minutes so it isn't freezing cold.
Place the steak on a smoker at 550 degrees Fahrenheit for 8 minutes. Flip the steak every minute for a medium rare cook (or 120 degree Fahrenheit internal temperature). For a more well-done cook, leave the steak on for a bit longer.
Slice and serve.