PB&P Sandwich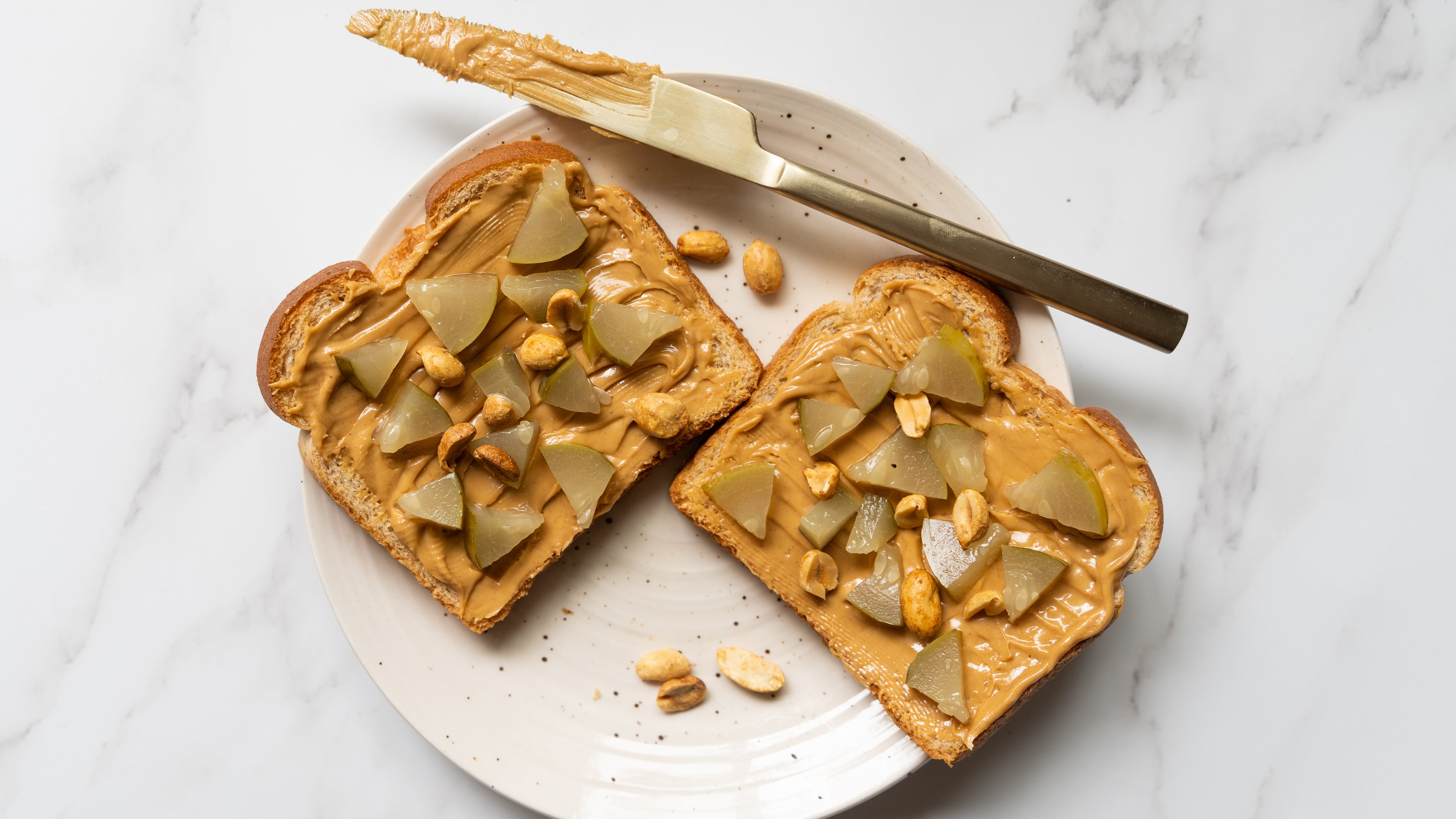 PB&P: peanut butter & pickles! It may sound strange at first, but the sweet and salty combo is very satisfying.
Ingredients:

2 tbsp of peanut butter or nut butter of choice
2 pieces of sandwich bread
2 Jalapeño Honey Dills pickle spears, sliced
1 tsp of roasted peanuts, optional
Directions:
Spread peanut butter across two slices of bread.
Sprinkle diced Jalapeño Honey Dills on each side and top with a handful of roasted peanuts for crunch.