Bacon Wrapped Pickle Bites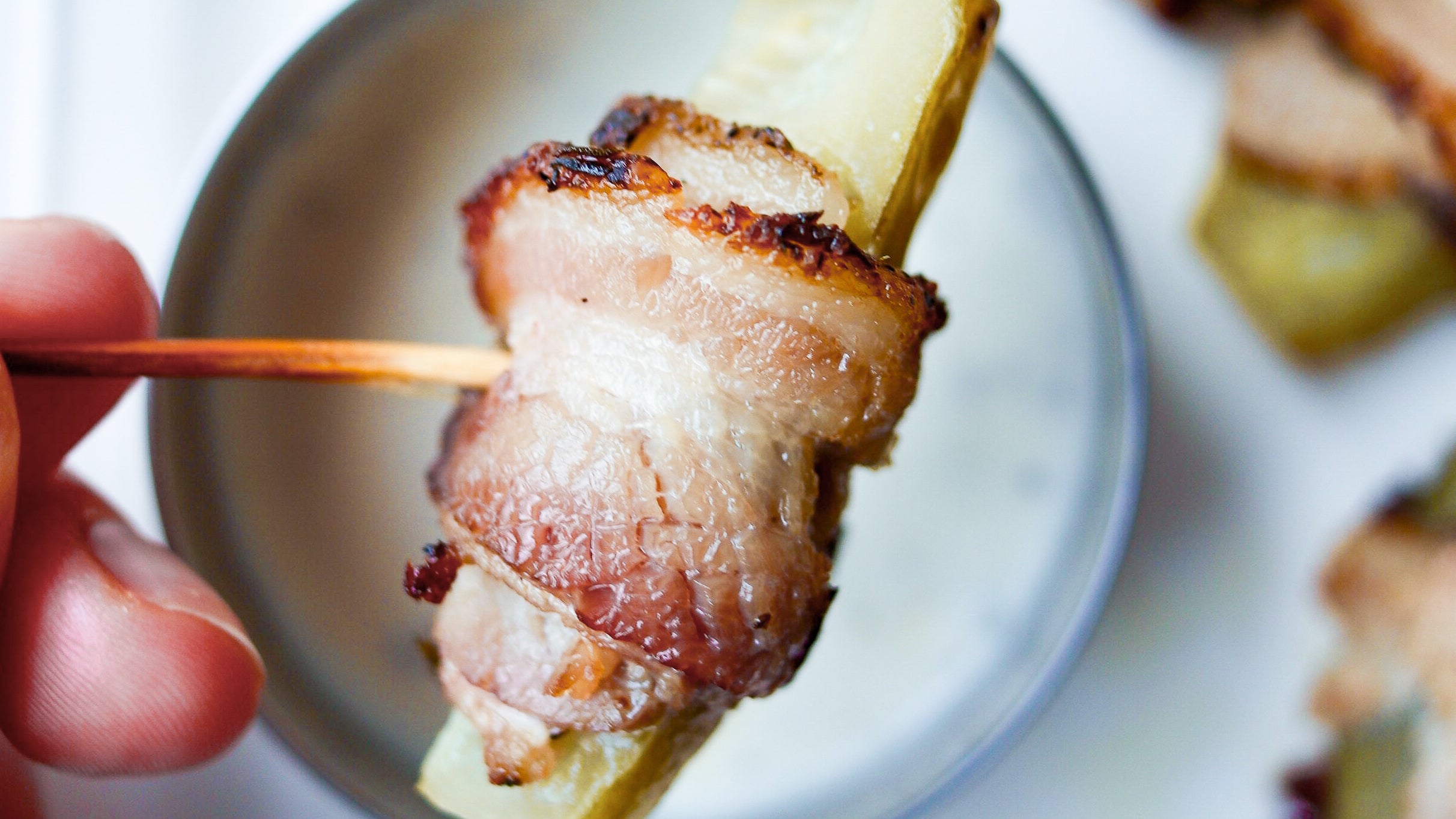 Our pals at Naked Bacon put together the ultimate low-carb, keto friendly recipe that will satisfy all of your cravings while keeping your health-goals in check. Made with only two ingredients and baked to crispy perfection, these treats are what salty and sweet dreams are made of. Serve with ranch or Dilly Dipping Sauce.
Ingredients:
Directions:
Cut pickle spears into 2 inch long pickle bites, about 4 pieces per spear.
Cut bacon slices in half.
Wrap a piece of bacon around each pickle bite, securing it with a toothpick. Repeat until you use all of the pickles and bacon.
Preheat your oven to 400 degrees F. Set the assembled pickle bites on a parchment lined baking sheet and put in the oven. Cook for 10 minutes or until the bacon is nice and crispy.
Serve immediately with a small dish of ranch or Dilly Dipping Sauce to dip in.