Jalapeño Honey Coleslaw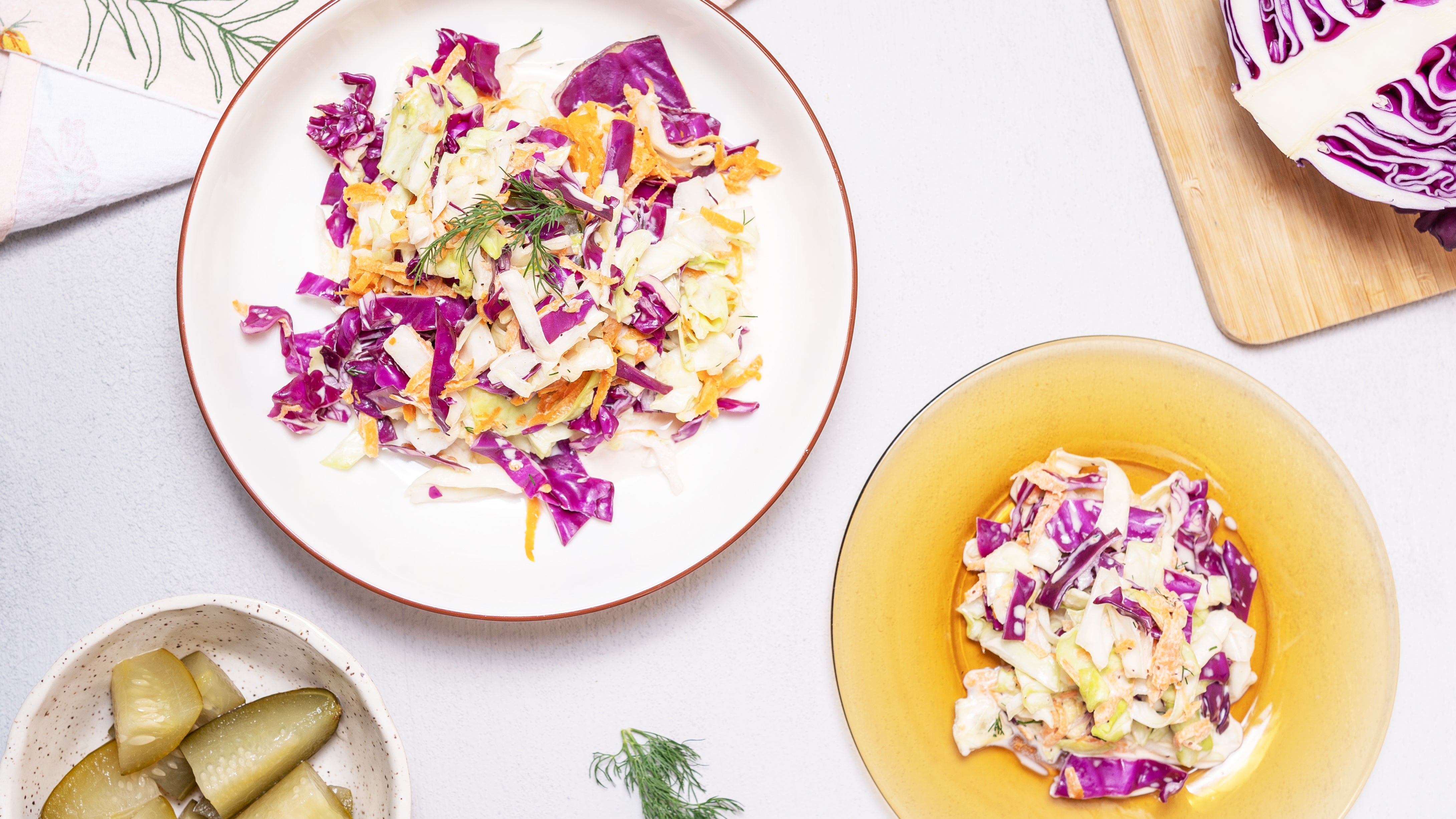 Jalapeño Honey Coleslaw is a slightly sweet and tangy twist on your favorite picnic or backyard barbecue coleslaw recipe. Crunchy cabbage and carrots are tossed in a punchy, flavorful dressing, which features pickle brine in place of vinegar. This cold dish is perfect for summertime cookouts or as an addition to fish tacos, burgers, and sandwiches.
Ingredients:
1/2 head of red cabbage, shredded
1/2 head of green cabbage, shredded
6 carrots, shredded
1/2 cup of The Real Dill Jalapeño Honey Dills, chopped
Dressing Ingredients:
1/2 cup mayonnaise
1 tsp sugar
2 tbsp The Real Dill Jalapeño Honey Dills pickle brine
2 tbsp fresh dill, finely chopped, plus more for serving
1/2 tsp celery seed
1/2 tsp cumin
Salt to taste
Pepper to taste
Directions:
Combine shredded red cabbage, green cabbage, carrots, and chopped Jalapeño Honey Dills in a large bowl.
In a small bowl, add mayonnaise, sugar, pickle brine, fresh dill, celery seed, cumin, salt, and pepper. Whisk to combine.
Add the dressing to the large bowl and stir to combine.
Allow the coleslaw to sit in the fridge for at least an hour before serving. Toss before serving and adjust with salt and pepper to taste. Top with fresh dill if desired.