Pickle Brined Chicken Nuggets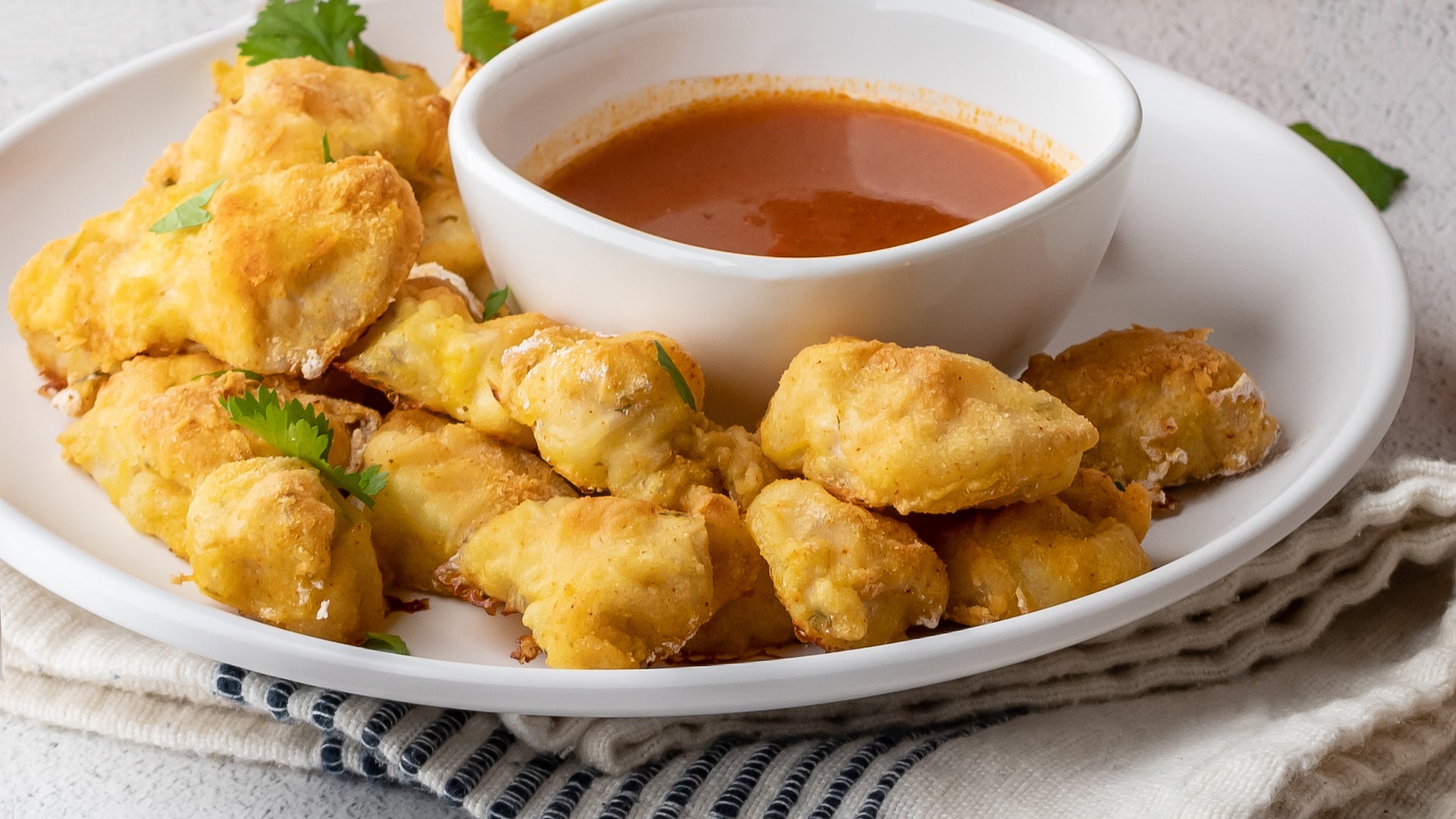 Stop! Don't throw away that pickle brine! We love upcycling the leftover ingredients in our empty pickle jars, after all of the pickle spears are gone. One of our favorite ways to repurpose pickle brine is by making juicy, perfectly seasoned, pickle brined chicken nuggets. This recipe is gluten free and grain free, making it a slightly healthier version of your favorite crispy, drive through nuggets. Serve it with your favorite dipping sauce for dunking.
Ingredients:
1 lb. chicken breast, diced into small cubes
1 cup The Real Dill

 

Jalapeño Honey Dills

 

pickle brine
1 egg
1 cup milk of choice
1 1/2 cups cassava flour (we prefer Otto's Naturals)
2 Tablespoons paprika
1 Tablespoon garlic powder
1 teaspoon cayenne powder
1 teaspoon chili powder
Salt to taste
Pepper to taste
High heat oil for frying
Hot sauce condiment of choice (we prefer Melinda's)
Directions:
Soak chicken in Jalapeño Honey Dills pickle brine for 4 hours (this brines the chicken).
Mix 1 egg with 1 cup of milk in a medium bowl.
Drain pickle brine from the chicken.
Put the chicken in egg/milk mixture and soak while preparing the next step.
In a gallon plastic bag, mix cassava flour and seasonings together. Set aside.
In a cast iron or heavy pan, heat oil on medium or to 375 degrees Fahrenheit.
While the oil heats, add the chicken to the flour bag, zip shut and toss to coat chicken evenly.
Cook chicken in oil in small batches, turning to cook evenly. Nuggets will cook in 3-4 minutes.
Drain on paper towels.
Dip in your favorite hot sauce condiment.