Fresh Baked Caraway Garlic Dill Bread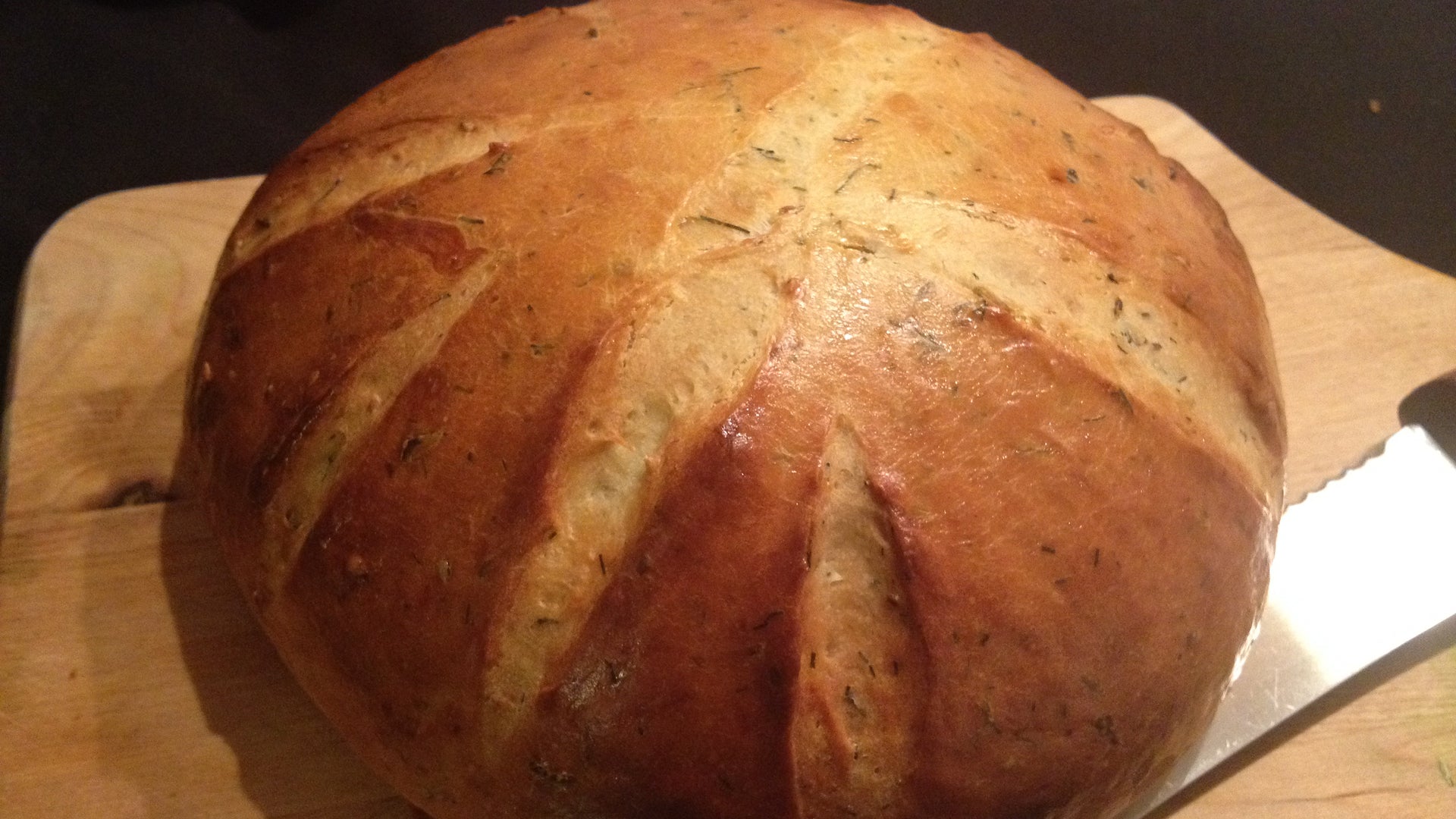 Ingredients:
1 ½ cups The Real Dill Caraway Garlic Dill brine
22 oz Bread Flour
2 Packets dry yeast (4 ½ tsp)

2 Tbsp Granulated sugar

2 Tbsp Kosher salt
1 Egg, beaten 
Directions:
Microwave brine for 2 minutes on high. Brine should be warm, but not scalding hot. 
Combine warm brine with half of the flour, yeast, and sugar into a stand mixer with hook attachment. Mix until a loose porridge forms, 2 minutes, and let sit for 10 minutes, covered with a tea towel. This will activate the yeast.
Add remaining flour and salt, and knead for 5 minutes on a medium speed.
Cover and let dough ball rest for 10 minutes. Divide in two, and form into loaves or bread bowls. Place on a parchment paper lined baking sheet and cover with a plastic bag. Allow dough to rise in a warm space until doubled in size, approximately 30 minutes.
Preheat oven to 450°. Gently brush loaves with beaten egg, and score the tops with a sharp knife if desired. Insert bread into oven, and immediately reduce heat to 400°.
Bake for 25-30 minutes, until outside of bread is golden brown and an internal temperature of 190°-200° is reached. Carefully transfer loaves to a wire rack and let rest for 30 minutes before slicing.
*Bread can be made by hand if a stand mixer is not available. Knead dough for 15 minutes if done by hand.
Yield: 2 loaves/2 bread bowls