Cuban Breakfast Sandwich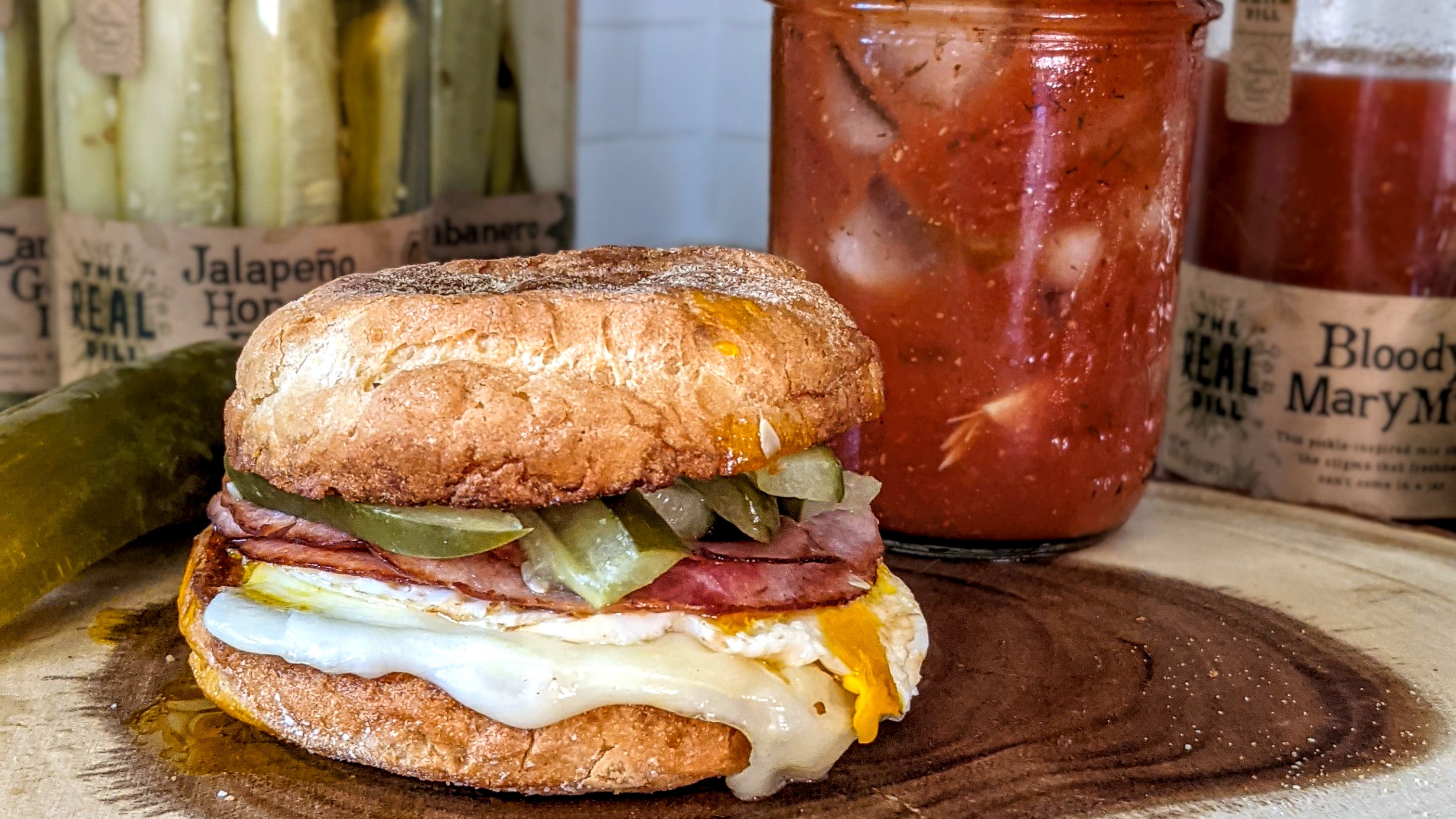 Have you ever had a Cuban sandwich? If you haven't, it's a delectable grilled sandwich filled with ham, Swiss cheese and pickles. Sound good? Then you are going to love this delicious, simple, breakfast sandwich. This recipe features perfectly cooked eggs that are topped with ham and melty Swiss cheese, all piled onto on your favorite buttered bread. Finish it off with a big pile of your favorite crunchy pickles, and dig in.
Ingredients:
1 gluten free English Muffin or bread of choice
2 eggs
3 slices honey ham
1 slice Swiss cheese
1 tbsp butter
1

 

The Real Dill Jalapeño Honey Dill pickle spear, sliced thinly (this adds a sweet and salty flavor to the sandwich)
Cooking spray
Directions:
Lightly spray a large non-stick skillet with cooking spray and fry eggs over medium heat cooking until set, gently flip and cook for an 20-30 seconds.
While eggs are cooking heat honey ham in the same skillet and cook until heated.
When eggs are ready reduce heat and add a slice of Swiss cheese on the top of the eggs, then cover with the honey ham. Let cheese melt.
While cheese is melting slice English muffin in half and spread button on the inside. Place in frying pan and let butter melt.
Add egg, Swiss and ham to English muffin and top with sliced pickles.
Serve immediately.
Recipe by Liz from Gluten Free Mom Colorado