Boozy Bloody Mary Popsicles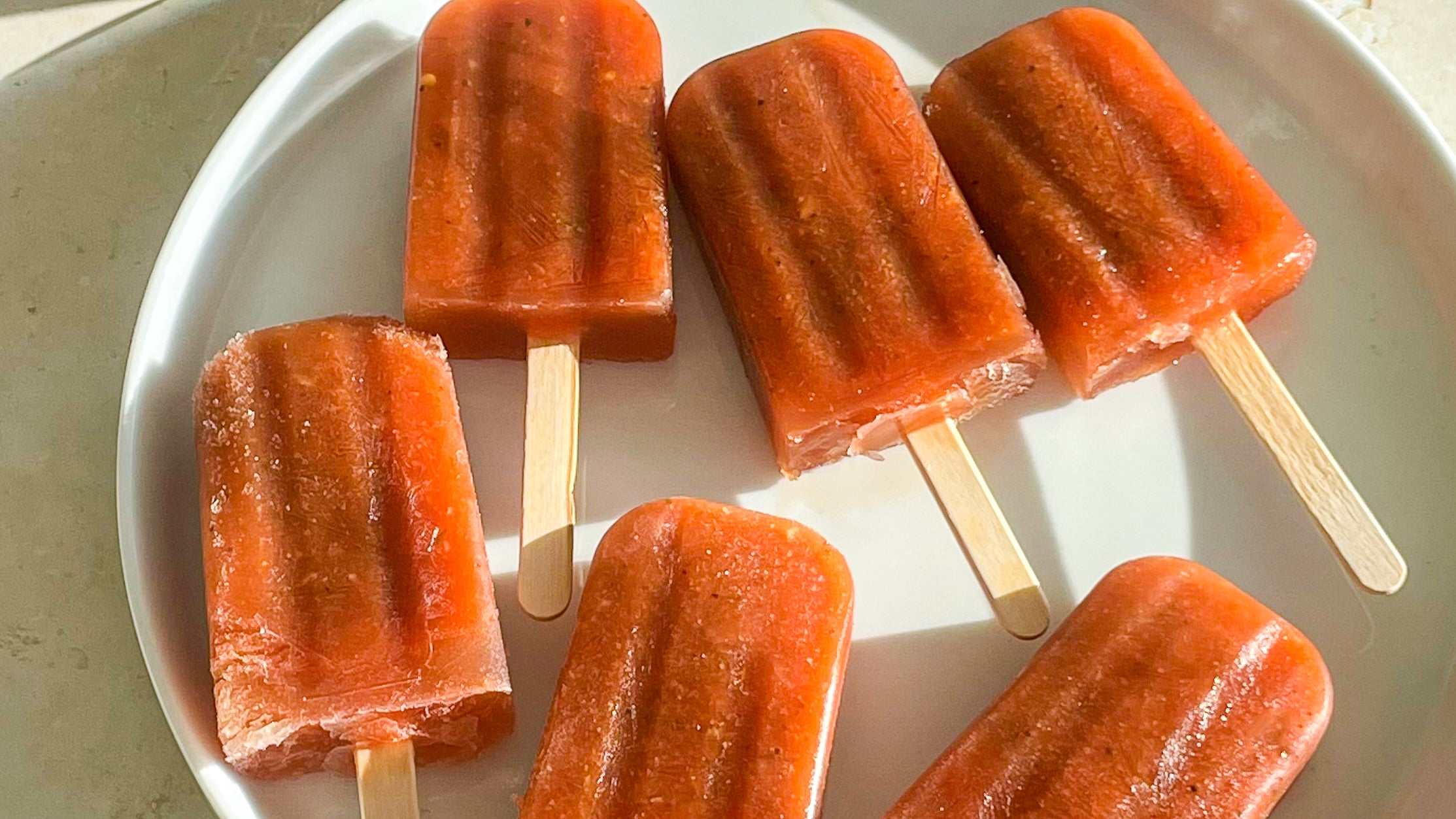 Level up your brunch game with a summertime twist on your favorite Bloody Mary cocktail. These refreshing popsicles are the perfect way to cool off on a warm day.
Ingredients:
Directions:
Combine Original Bloody Mary Mix and vodka in a cocktail shaker. Shake well.
Pour Bloody Mary liquid into a popsicle mold. Fill each popsicle holder, but  leave 1/2 inch at the top.
Freeze for 20 minutes or until the popsicles begin to set.
Place a celery stick or popsicle stick in each popsicle holder. Put the popsicle mold back into the freezer, and freeze until set.
Run under warm water 1-2 minutes until popsicles easily come out.