Bloody Mary Oysters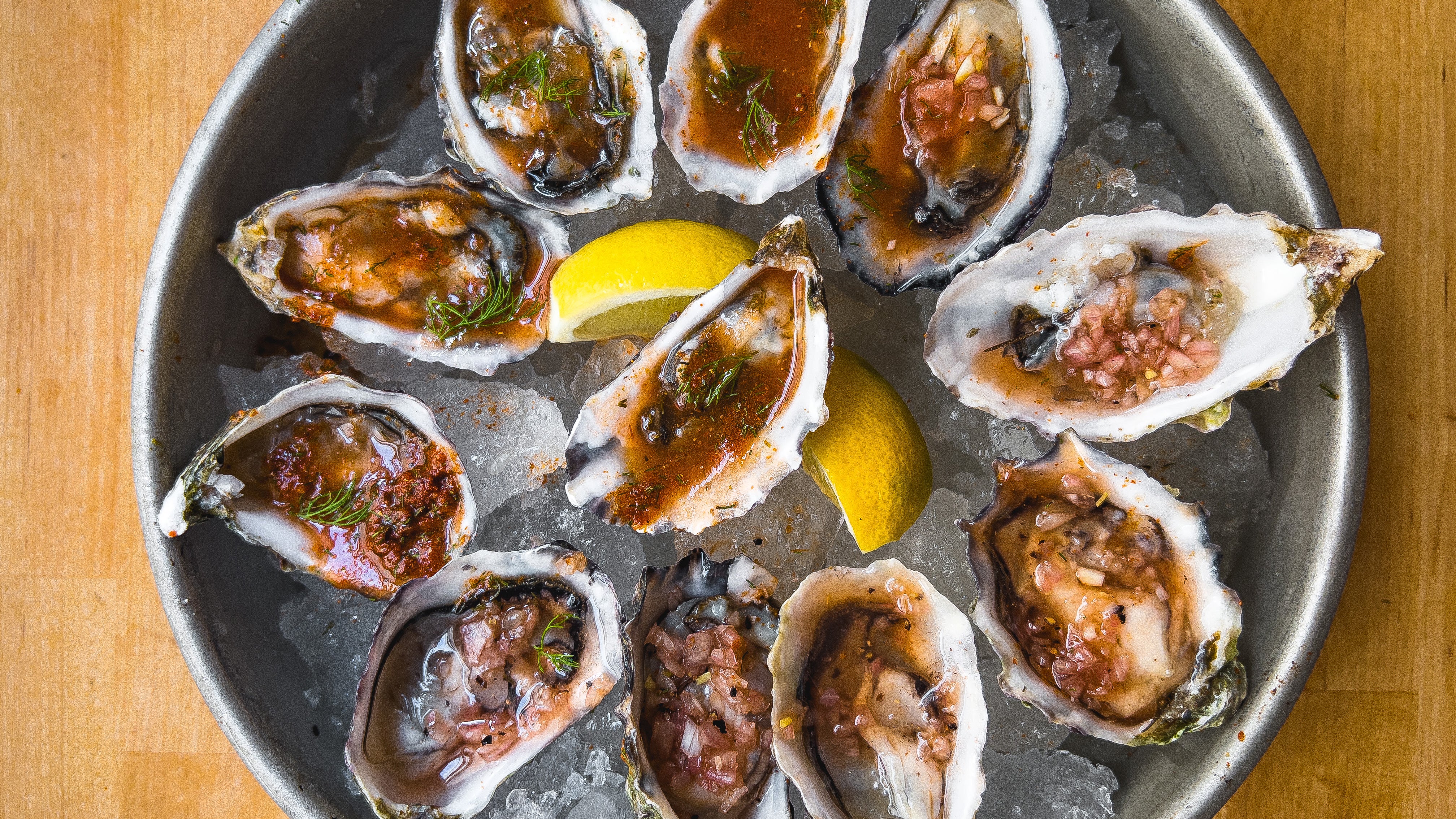 You don't really need to do a lot of doctoring to freshly shucked oysters to make them delicious. This 5 ingredient preparation is refreshing, acidic, bright and won't outshine the oyster's natural flavors.
Ingredients:

Directions:
Add Bloody Mary Mix and hot sauce to a small bowl. Whisk until combined. Drizzle over oysters.
Sprinkle oysters with Bloody Mary Rimming Spice and a squeeze of lime juice. Garnish with dill.
Recipe made in collaboration with Fulla-yum.