Bloody Mary-Inspired Tuna Salad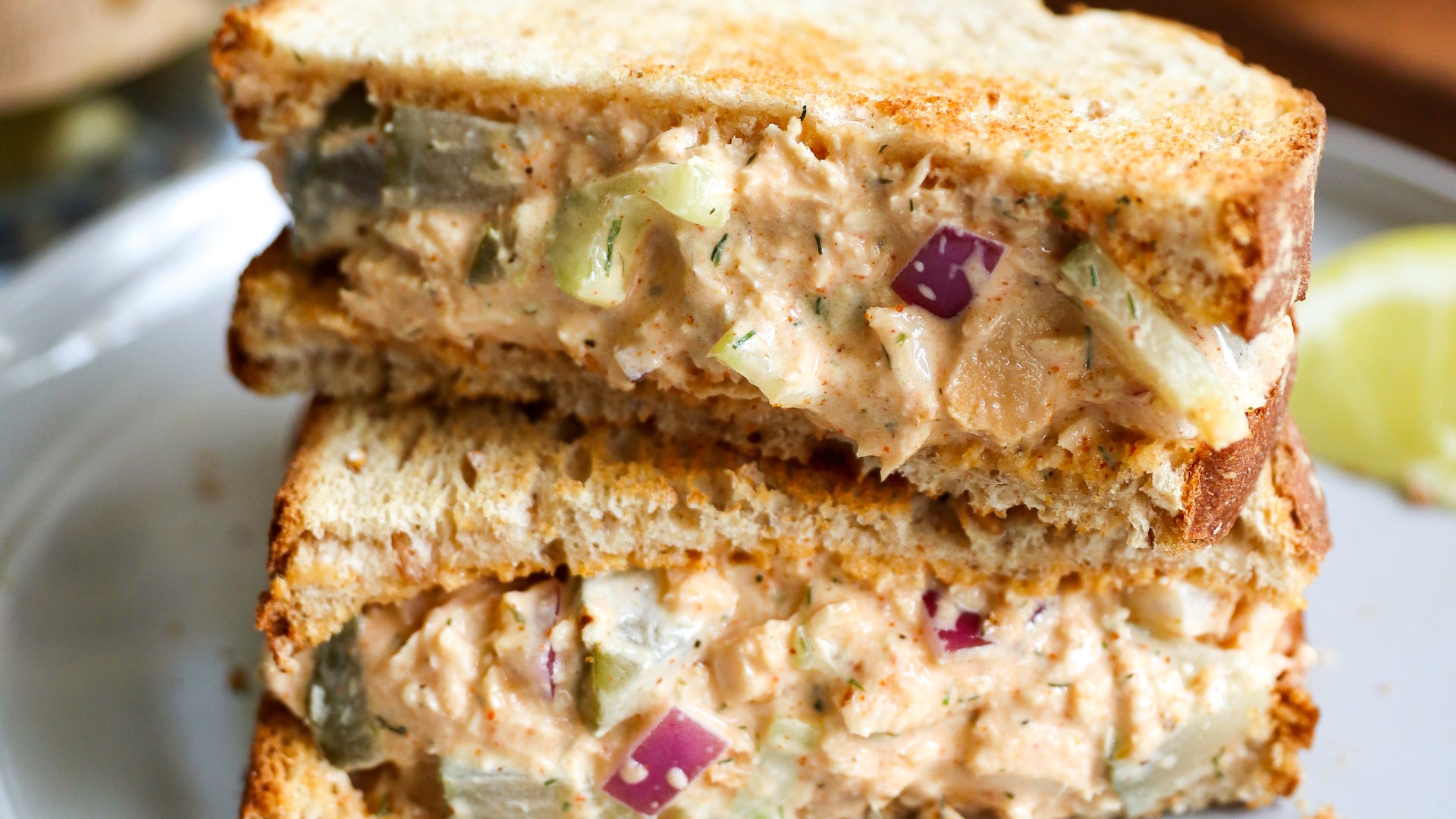 Here is a simple meal prep recipe that you can whip up in no time. This Bloody Mary-inspired Tuna Salad is herby, lightly spicy, and super crunchy. This recipe was shared by our friend and healthy recipe creator Laura from Cook at Home Mom. She also makes a great dill pickle chicken salad, so be sure to check that out!
Ingredients:
Directions:
Drain the water out of the tuna can and add to a medium bowl.
Dice the celery, onion, and pickle spear and add to the bowl.
Add in the remaining ingredients and mix well.
Serve on toast, with crackers, cut up vegetables, or on a lettuce wrap.
Recipe by Laura from Cook at Home Mom