Summer Bucket List: 4 Ways to Spend the Sunny Season in Denver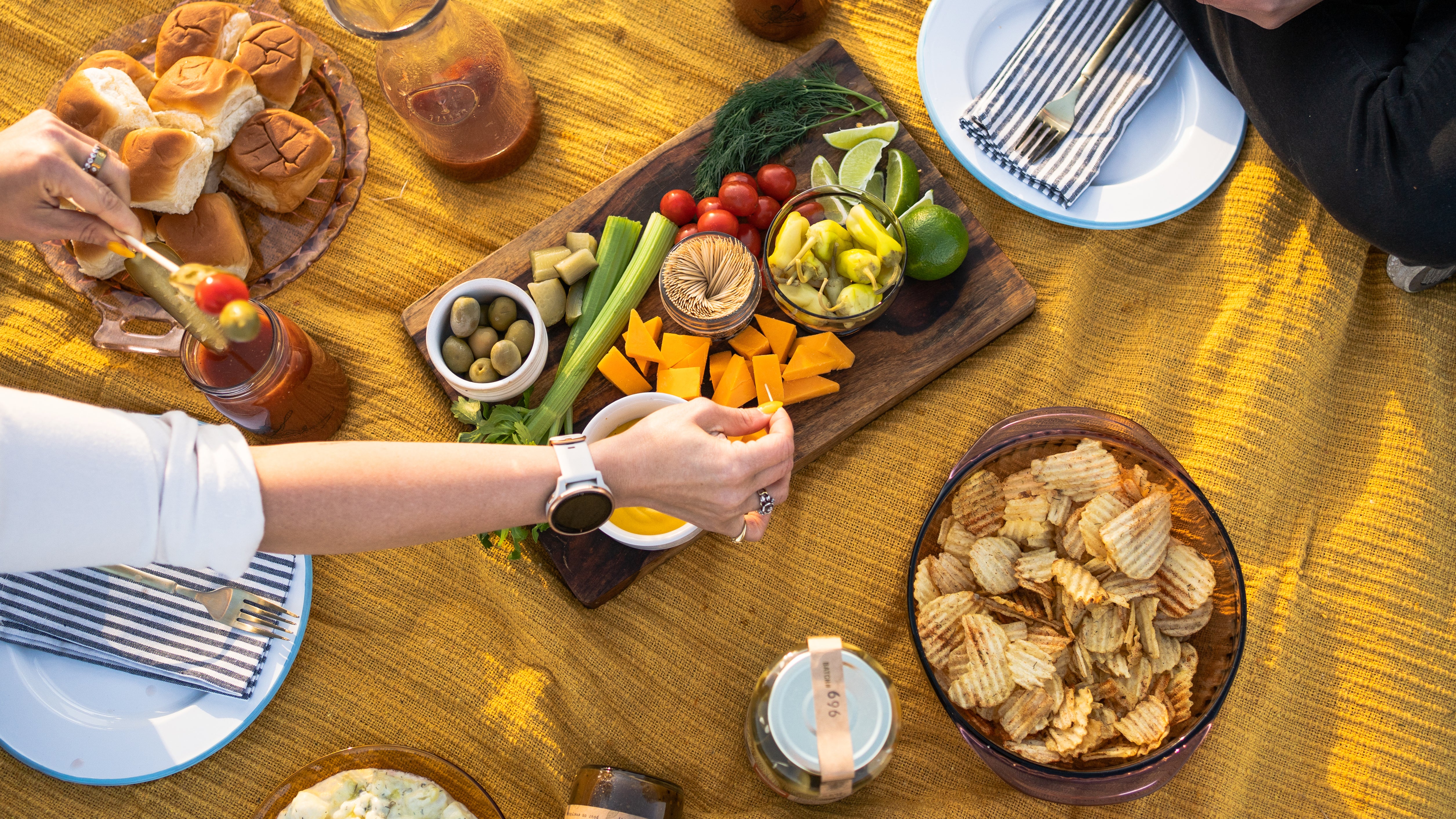 With over 300 days of sunshine, Denver certainly spoils us with a constant dose of Vitamin D, all year round. However, there is nothing quite like summer in the Mile High City. Summer seems to bring out the energy in all of us. The days are longer, and in Denver, the sun shines at 5820 feet in a cloudless, bright blue sky, almost every single day. From Farmers Markets to outdoor concerts at Red Rocks, rooftop bars to beer festivals, it can be a bit overwhelming to make plans in Denver in the warmer months. If you are ready to dive in, here are a few of our favorite, 303-based, fun summer activities:
Picnic in your favorite park (or backyard).
Denver has a multitude of beautiful city parks that are always buzzing in the summer months. All of them make for the perfect summer picnic setting, and you can count on great people watching while you enjoy your picnic snacks. Chances are in your favor that you will see volleyball games, friendly Spike Ball competitions, rollerbladers, bikers, and more dogs than you can ever imagine.
To picnic in the park like a Denver local, pack up your favorite blanket, a cooler full of picnic snacks, lawn games, and park activities. Here are a few easy picnic food ideas that we like to bring to the park:
Teakoe Fizzy Tea is a great nonalcoholic beverage that hits the spot on a hot summer day.
Jalapeño Honey Coleslaw is a summer picnic staple.
A meat and cheese board from

 

Culture Meat & Cheese

 

will impress your friends and requires no prep time.
You cannot have a picnic without a few dips, and Blue Moose has the best selection of Colorado-made dips you can find.
You are going to need something to eat with that dip, and Boulder Canyon has you covered in the potato chip department.
Prepared picnic foods from

 

Marczyk Fine Foods like macaroni salad, potato salad, pasta salad, and chicken salad. Check out their bakery while you are at it, and pick up a summer pie.
Plenty of water. That Rocky Mountain sun is hot!
Can't make it to the park? Bring the summer picnic to your backyard!
Make a splash.
Sunshine and cloudless skies are certainly picturesque. However, the summer heat in Denver is real. Some days, when the sun is blazing, the only thing to do is cool off in the water. Do not forget the SPF! Here are a few of our favorite places for water-based summer activities:
Rent a kayak or stand up paddle board at one of the many local reservoirs:

 

Boulder Reservoir,

 

Bear Creek Lake Park,

 

Chatfield Reservoir, and

 

Cherry Creek State Park. If you have a few extra hours, it is worth the trek to

 

Dillion Reservoir

 

in Summit County, where you can catch some epic mountain views. We also love

 

Horsetooth Reservoir, which is just outside of Fort Collins.
For a last minute activity, grab an inner tube and float down the river in Confluence Park, and take in the panoramic views of downtown Denver. For a more scenic experience, tube down Clear Creek in Golden. But make sure to check the conditions before you go in any river to ensure it is safe.
Colorado boasts rushing rivers with tons of white water rafting spots. The closest location to Denver is Clear Creek, which is about 30 minutes from the city. The Blue River in Summit County is about 1.5 hours away, the Colorado River is about 2 hours away, and the Arkansas River is about 2.5 hours away. If you are looking for a thrill, we recommend going farther out from the city.
Catch some outside entertainment.
Between baseball games, outdoor movies, and live music, there is no shortage of outdoor entertainment in the summertime in Denver. Here are a few of our favorite entertainment summer activities:
Cheer on the home team at Coors Field at a Colorado Rockies baseball day game or on a beautiful summer night. Make sure to stop by the recently updated Ballpark District, before or after the game, for great rooftop bars and restaurants.
Catch a concert at the iconic Red Rocks Amphitheater, an open-air amphitheater that is literally built into a rock structure. Arguably one of the most beautiful outdoor music venues in the country, Red Rocks hosts a wide variety of musicians each summer season. However, this historic concert venue is worth a visit, even if your favorite band is not playing. Attend an outdoor yoga class through

 

Yoga on the Rocks, or catch a movie at

 

Film on the Rocks. During non-event hours, you can also

 

explore Red Rocks

 

and the surrounding hiking area at your leisure.
Another one of our favorite fun summer activities is

 the 

City Park Jazz Summer Concert Series, a free concert series featuring a variety of jazz bands. The free concerts take place at the City Park Pavilion. Pack a summer picnic and head to the park a little early to grab a spot before the music begins!
Take a hike.
Nothing beats the Colorado Rockies in the summertime. When the Denver heat is too much to handle, you can always count on the cool, crisp mountain air. If you are visiting Colorado in the summer, chances are, you are coming to explore the outdoors, and hiking is one of the best ways to see the beautiful nature that Colorado has to offer. Here are a few of our favorite places to hike that are within driving distance to Denver:
Leave a comment