White Bean Veggie Burger with Pickles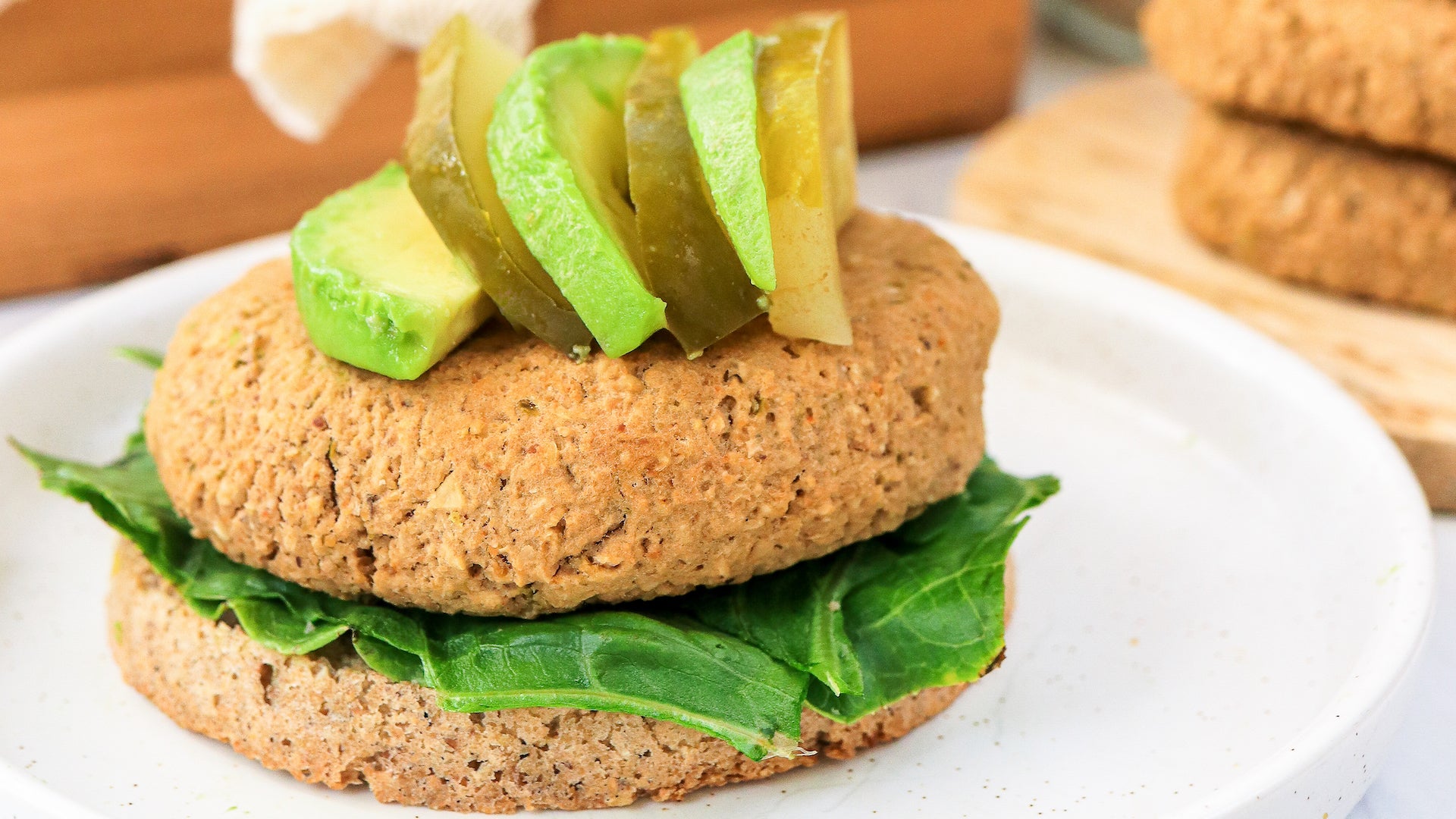 Trying to work meatless meals into your repertoire? This White Bean Veggie Burger is the perfect way to start. This plant-based patty is packed with loads of protein, textures, flavors, and a surprising twist: Caraway Garlic Dills. Veggie burgers get a bad rap. But this riff defies all of the stereotypes.
Ingredients:
1 1/2 cups cooked chickpeas
1/2 cup cup raw onion, chopped
1/2 cup walnuts
1 cup oats
1 tbsp olive oil
1 tbsp coconut aminos
1 tsp salt
1 tsp cumin
1/2 tsp smoked paprika
1/2 tsp black pepper
1/2 cup The Real Dill Caraway Garlic Dills

 

pickle spears, roughly chopped
Red pepper flakes (optional)
Salt to taste
Directions:
Preheat oven to 350°F.

In a food processor, combine chickpeas, olive oil and coconut aminos. 

Gradually add in the oats, onion and walnuts and blend. 

Scrape down the edges of the bowl to ensure all ingredients are fully incorporated.
Add in the spices and blend.

Add in the pickles and blend until mixture is smooth.

Prepare a baking sheet with parchment paper and olive oil.

Form patties of desired size and place on the prepared baking sheet. Put the baking sheet in the fridge for about 30 minutes so the burgers can chill and firm up.

Bake for 28-30 minutes (or until golden), flipping the patties over for the final few minutes.

Serve on your favorite bun with lettuce, avocado more pickles, and your favorite toppings and sauces.

Store leftovers in fridge for 3-5 days or the freezer for a few months.
Recipe made in collaboration with Danielle Bear, @cacaoforcoconuts_