Green Chile Queso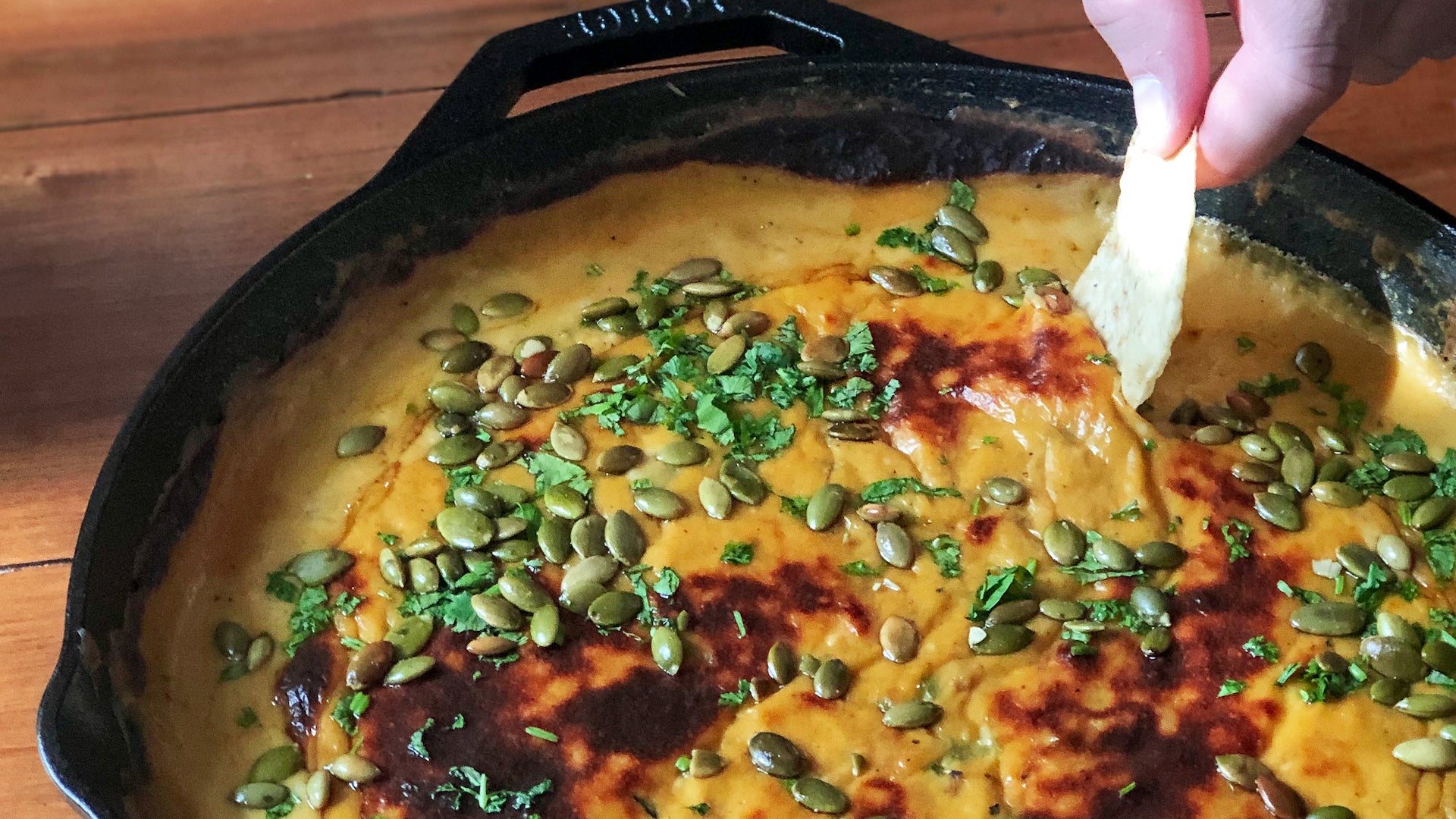 Ingredients:
3 jalapeños
4 tsp corn starch
2 12oz cans evaporated milk
24 oz of cheese (we used 16 oz of sharp cheddar and 8 oz of Mexican style blend)
1/2-1 cup The Real Dill Green Chile Hot Sauce (depending on spice preference)
Salt (more to taste)
2 tsp smoked paprika
Directions:
Mix together corn starch and 2 tbsp of water until smooth.
Over medium heat, heat the evaporated milk in a cast iron skillet until hot, but not boiling.
Whisk in cheese, cornstarch mixture, salt (to taste), smoked paprika, and Green Chile Hot Sauce until smooth.
Cook for 2-5 min. or until the cheese is thick. Whisk frequently to avoid the ingredients sticking to the bottom of the pan.
Remove from heat and add in roasted jalapeños.
Garnish with cilantro and toasted papitas and serve with tortilla chips.
---
Also in Recipes