Dill Pickle Potato Salad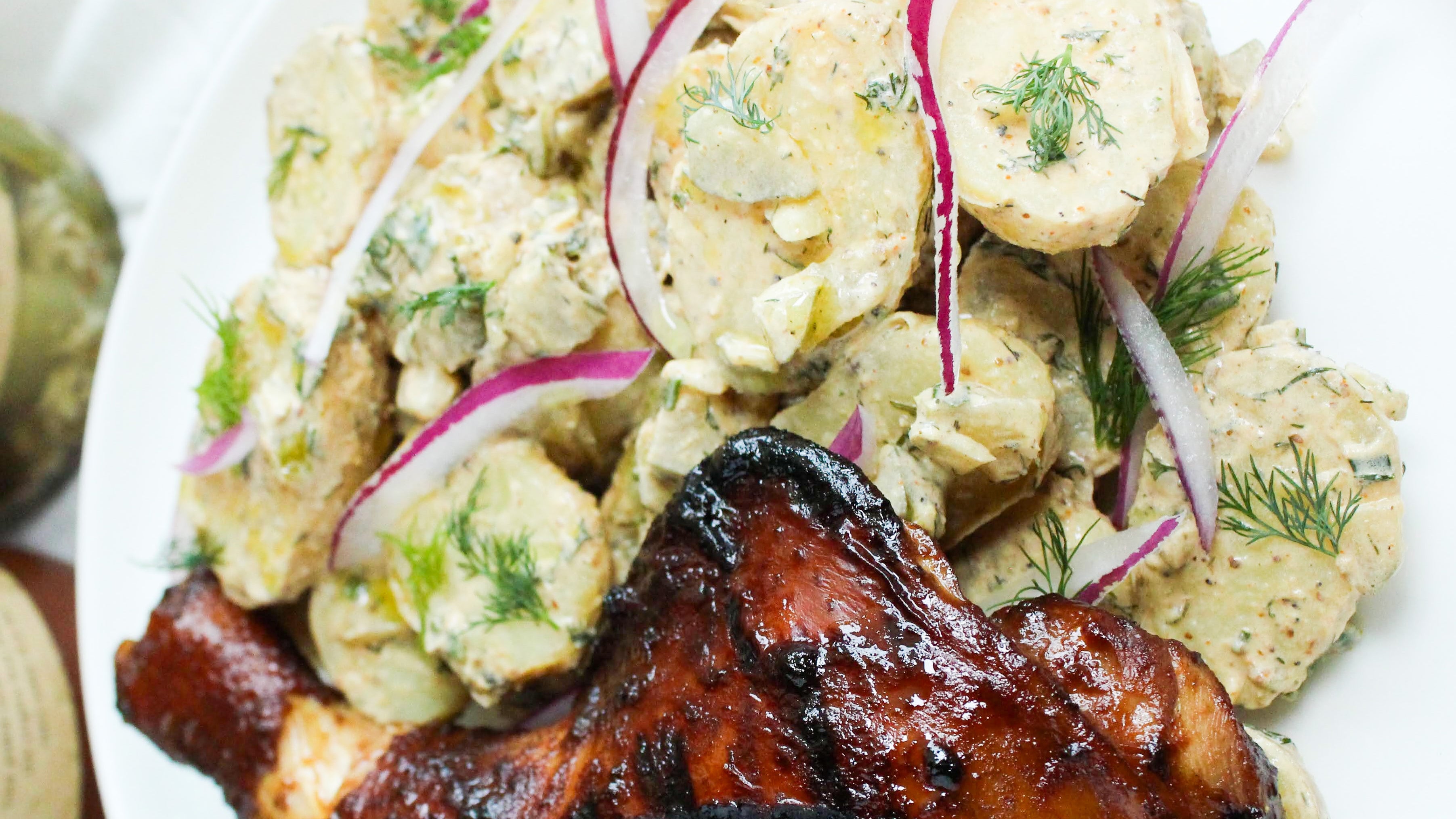 Dill pickle potato salad combines creamy mayo , tangy Bloody Mary Rimming Spice and dijon mustard with loads of fresh dill, chives, and crunchy Caraway Garlic Dill pickles. 
Ingredients:
1 tsp The Real Dill

 

Bloody Mary Rimming Spice
1 heaping tbsp dijon mustard
2 heaping tbsp mayo
Black pepper (to taste)
3-4 The Real Dill Caraway Garlic Dills pickle spears, chopped
1/4 cup dill, chopped
1/4 cup chives, chopped
Red onion slices (optional)
Directions:
Boil potatoes in salted water until tender. 




Meanwhile, whisk together Bloody Mary Rimming Spice, dijon mustard, mayo, and pepper.

Once the potatoes are fork tender, drain and slice, and add to a bowl.

While potatoes are still warm add the dressing, pickles and herbs. Stir to combine and cool in the fridge.

Once cooled add red onion slices and serve.
Recipe made in collaboration with Shaynah Gittleman