Dill Pickle Cheese Ball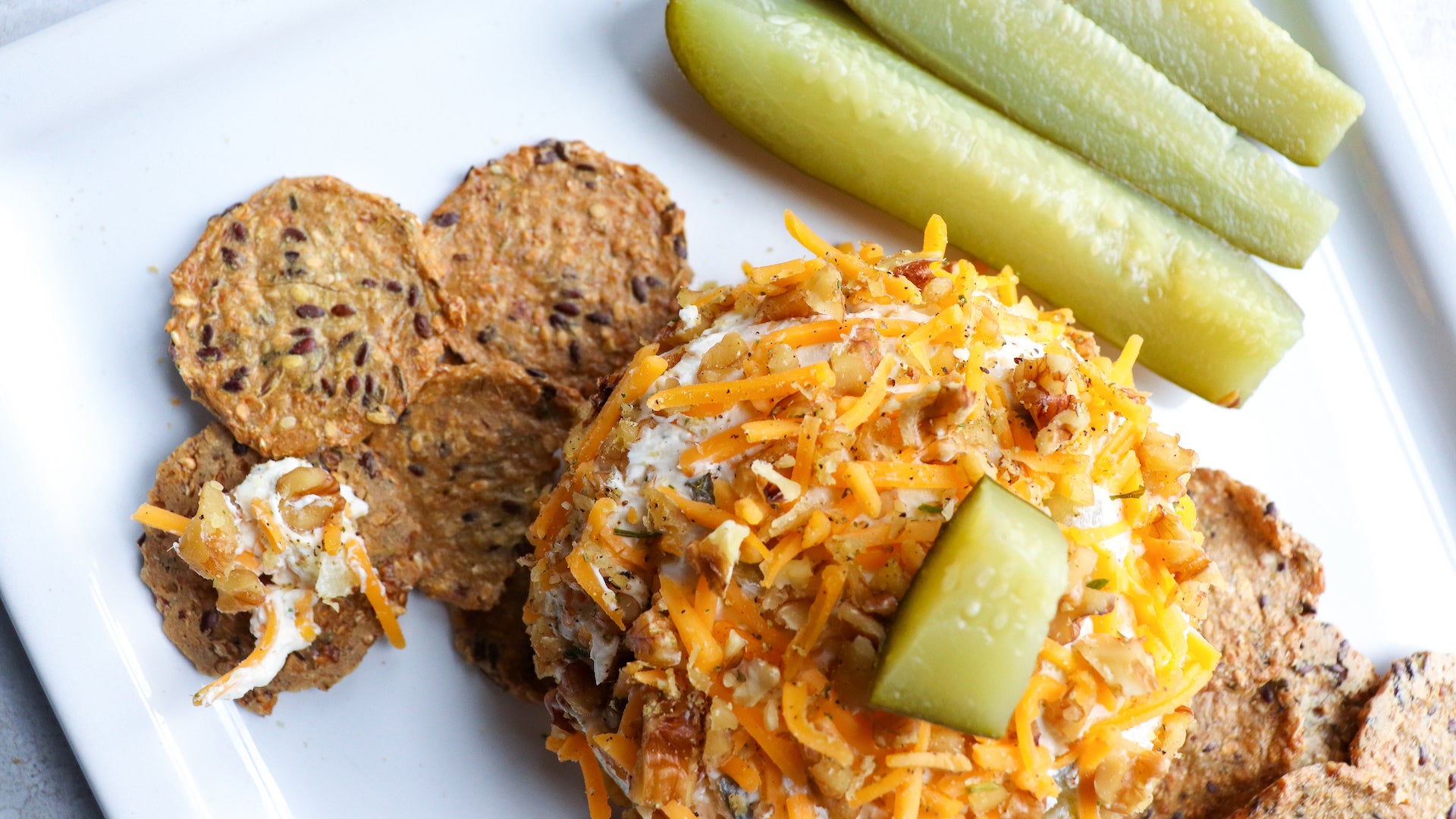 If you love dill pickles or pickle dip, you are going to love this easy appetizer! It is simple to make, yet its presentation is impressive. We gave a traditional cheese ball a makeover by adding chopped pickles, a splash of pickle brine, and tons of fresh dill to pack this dip with extra flavor.
Ingredients:
Cheese Ball:
Coating:
Directions: 
Add the softened cream cheese, sour cream, fresh dill, dried minced onion, garlic powder, shredded cheddar cheese, pickles, and and pickle brine to bowl and mix together until well incorporated. Then season with salt and pepper. Make sure you don't over-salt the mixture; there is a lot of salt in the cheese and pickles already.

Using your hands, form the mixture into a ball and wrap with plastic wrap. Refrigerate for at least one hour.

In a small bowl, mix the coating ingredients together until well combined.

Pour the coating mixture onto a cutting board in an even layer.

Take the cheese ball out of the fridge and remove the plastic wrap.

Coat the cheese ball in the shredded cheddar cheese and walnut mixture by rolling it on the cutting board. Make sure that you put an even layer of the coating on every area of the cheese ball.

Serve with crackers and crudités. 
Recipe made in collaboration with Meghan Lavin, a food blogger, recipe curator, and writer. Check out Meghan's Instagram to see more food-related content.