Crispy Air Fryer Dill Pickle Chicken Sandwich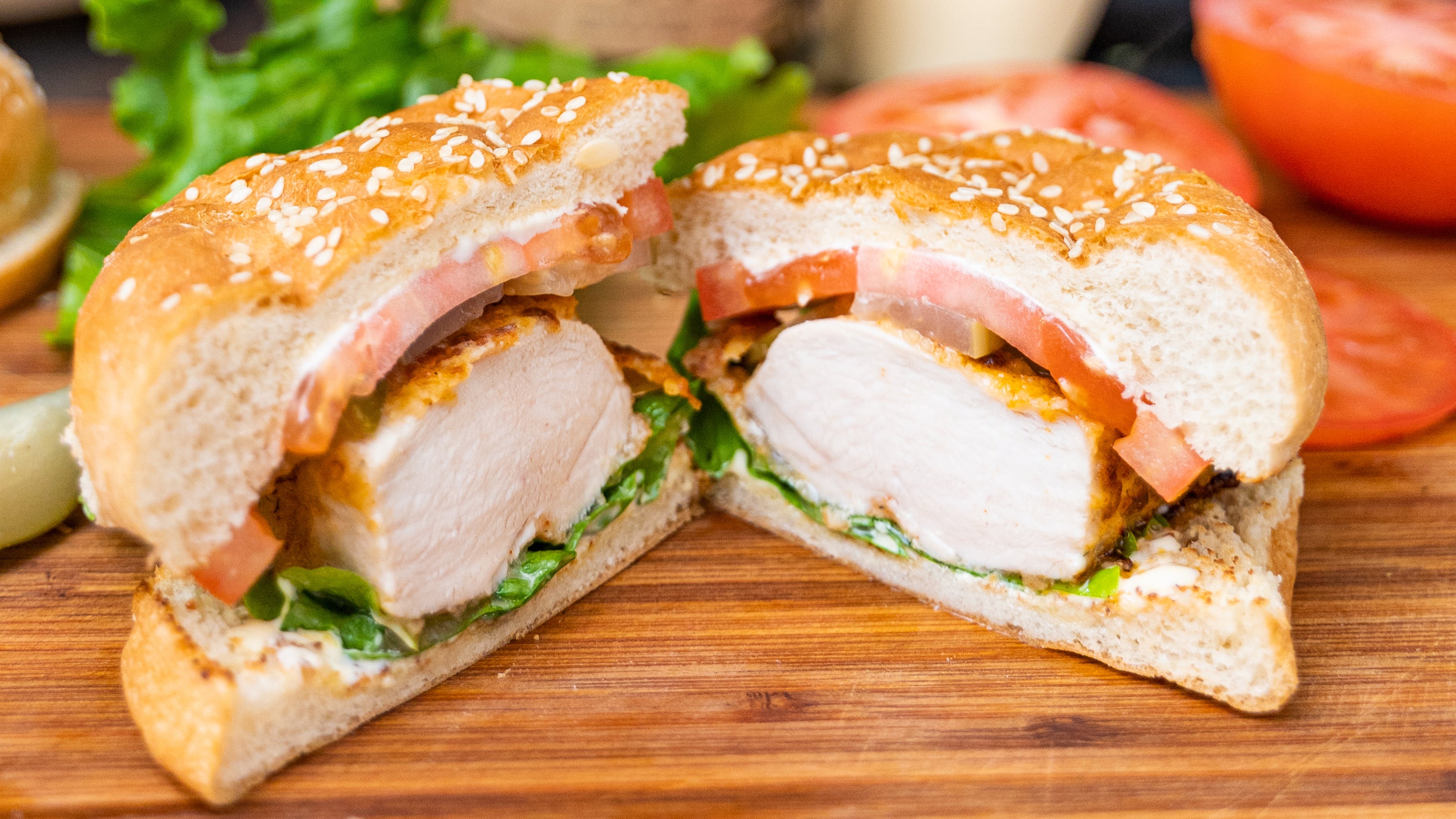 Our love for a fried chicken sandwich runs deep, and this one features pickle brine, an extra crunchy breading, and a healthier and less messy air fryer cooking method.
Ingredients:
1 cup all purpose flour
1 tbsp confectioner sugar (sounds strange, but don't skip this!)
2 tsp smoked paprika
1 tsp salt
1 tsp pepper
1 egg, whisked
3 boneless, skinless chicken breasts
Caraway Garlic Dill (or your favorite flavor) pickle brine
Directions:
Remove the chicken breasts from the packaging and pat dry. If you would like a more crunchy chicken breast that lays better on a sandwich, tenderize with a meat mallet.

Place chicken in a large bag or bowl with lid and cover with pickle juice (use as much brine is necessary to cover the chicken). If you have tenderized the chicken, marinate for 2 hours or less. If you have not tenderized the chicken, you can marinate for up to 24 hours in the fridge.

Combine flour, confectioner sugar, smoked paprika, salt, and pepper in a medium bowl. Whisk your egg in a separate bowl and set aside.

Dip each chicken breast in the egg, letting the access drip off, and then into the flour mixture, shaking off the access flour. Repeat, so that each piece of chicken is coated twice. Set breaded chicken on a plate to rest for about 3 minutes.
Set your air fryer to 400 degrees Fahrenheit and cook the chicken for 12 minutes until it's nice and crispy and reaches an internal temperature 165 degrees Fahrenheit.

Eat as is with your favorite dipping sauces or pile on your fav bread with mayo, pickles, lettuce, and tomato.