Creamy Healthy Pickle Dip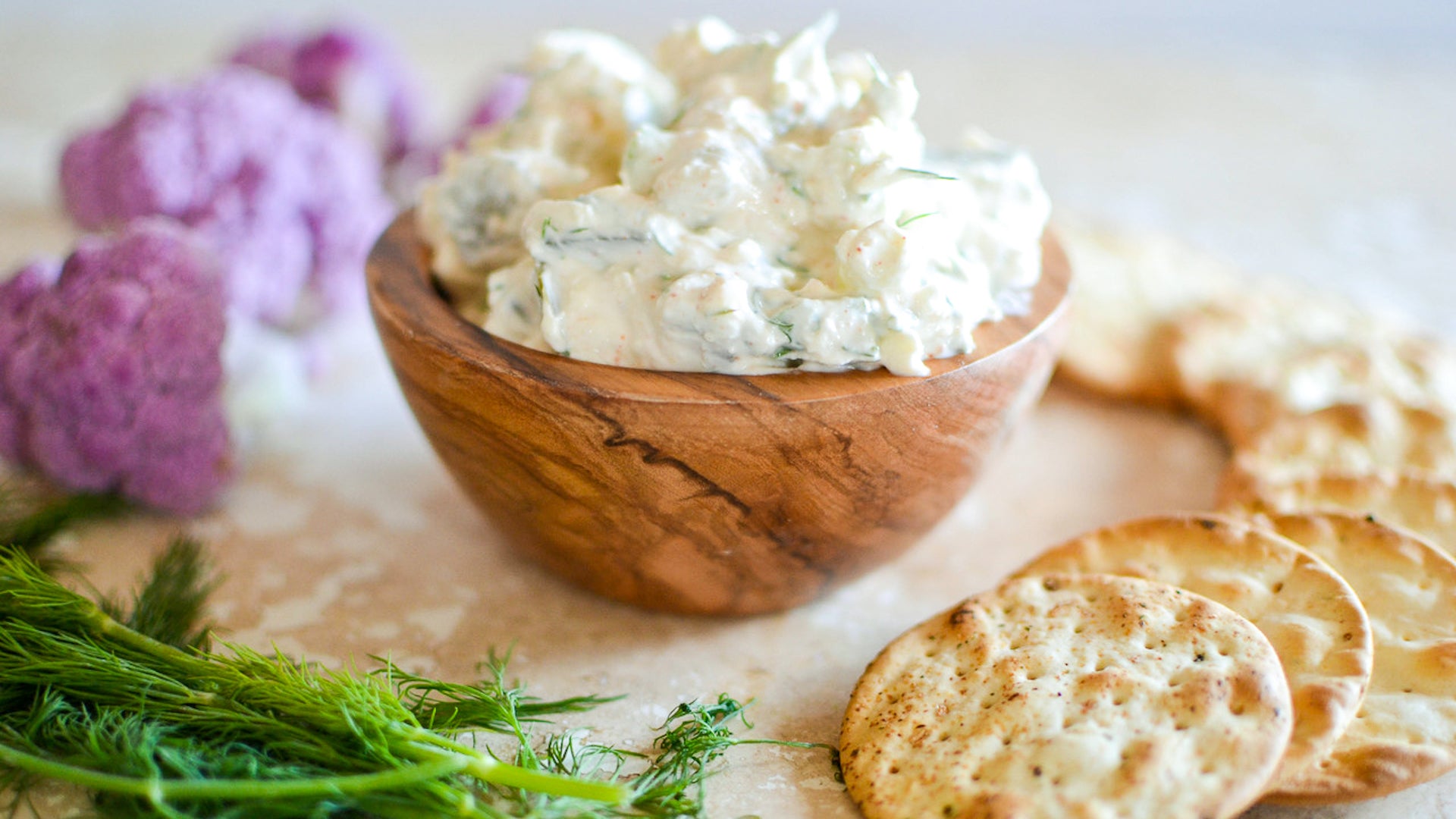 We teamed up with Katie Pfeffer of One Hungry Bunny to bring you a healthy take on a spring staple: Pickle Dip. This dish is popping up everywhere these days, and Katie's version features our fan-favorites Habanero Horseradish Dills and Jalapeño Honey Dills and low-fat cream cheese and Greek Yogurt. Perfect for picnics, barbecues, and entertaining family and friends!
Creamy Healthy Pickle Dip | makes 6-8 servings
Author:

 

Prep Time:

 

10 min

Cook Time:

 

5 min.

Total Time:

 

15 min.
Ingredients:
8 ounces whole fat plain Greek yogurt
8 ounces reduced fat plain cream cheese, room temperature preferred
3-4 quartered dill pickle spears, finely chopped (I used The Real Dill Jalapeño Honey Dills)
1/4 cup fresh dill, chopped
1 tablespoon fresh chives, chopped
1 teaspoon garlic powder
1/2 teaspoon onion powder
1/2 teaspoon smoked paprika, ground
2 scallions, chopped with ends removed
1-2 tablespoons pickle juice, optional
Directions:
In a large mixing bowl, whish together the yogurt and cream cheese until blended smooth (no clumps).
Stir in the remaining ingredients. Transfer to a dish for serving. Top with additional chives or fresh dill, optional.
Serve it with your favorite vegetables, chips, or crackers. Enjoy.
Notes:
Since I used a flavored pickle version, feel free to add more spice such as chopped peppers, horseradish, or red pepper flakes. This dip is gluten free and can be made vegan using dairy alternatives for the yogurt and cream cheese blend.