Creamy Caraway Garlic Dill Pickle Vinaigrette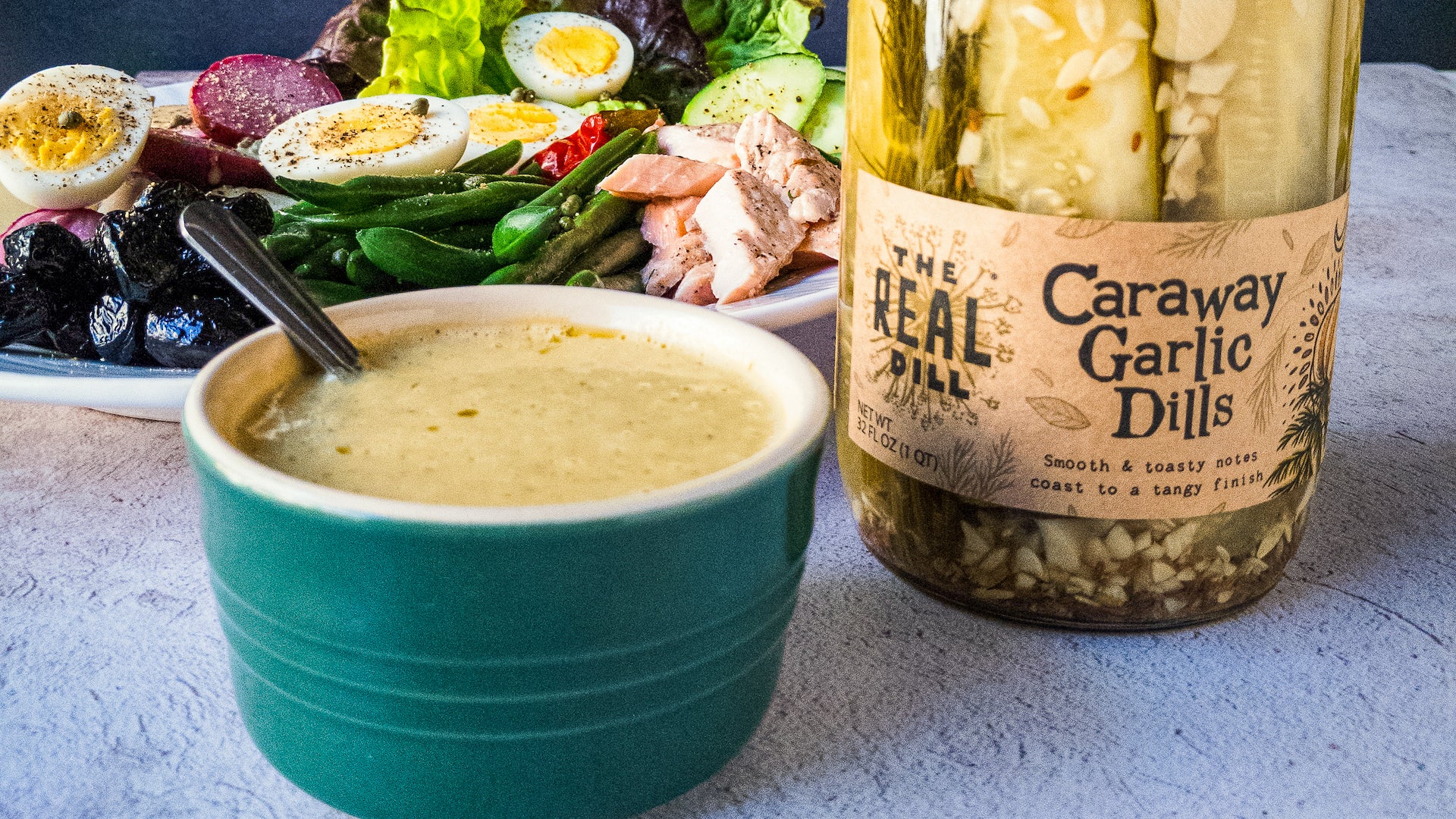 Attention pickle lovers! This tangy, creamy, and briney vinaigrette will elevate the most basic salad. It's also the perfect way to trick someone into eating vegetables without realizing it. Caraway Garlic Dills pickles and brine are combined with a bit of sweet honey, sharp Dijon mustard, and lots of fresh ground black pepper to make this magic dressing. Serve on your favorite salad- we recommend a Salmon Niçoise for a filling treat!
Yield: about 1 cup
Ingredients:
2 The Real Dill Caraway Garlic Dills pickle spears, roughly chopped
1/4 cup The Real Dill Caraway Garlic Dills pickle brine
2 tsp. honey
1 tbsp. Dijon mustard
1 tbsp. red wine vinegar
1/3 cup extra virgin olive oil
Fresh ground black pepper
Directions:
Add chopped Caraway Garlic Dills, pickle brine, honey, mustard, red wine vinegar to a blender. Process on medium speed until smooth.
Turn blender to low and gradually stream in extra virgin oil. Slowly increase the speed to medium, process until well combined and creamy.
Season to taste with fresh ground black pepper. Add salt if needed; you likely won't need any because the brine will add a lot of saltiness.
Recipe made in collaboration with Chefs Nicole & David, @nicolesmoveablefeast