Pickle Brine Chimichurri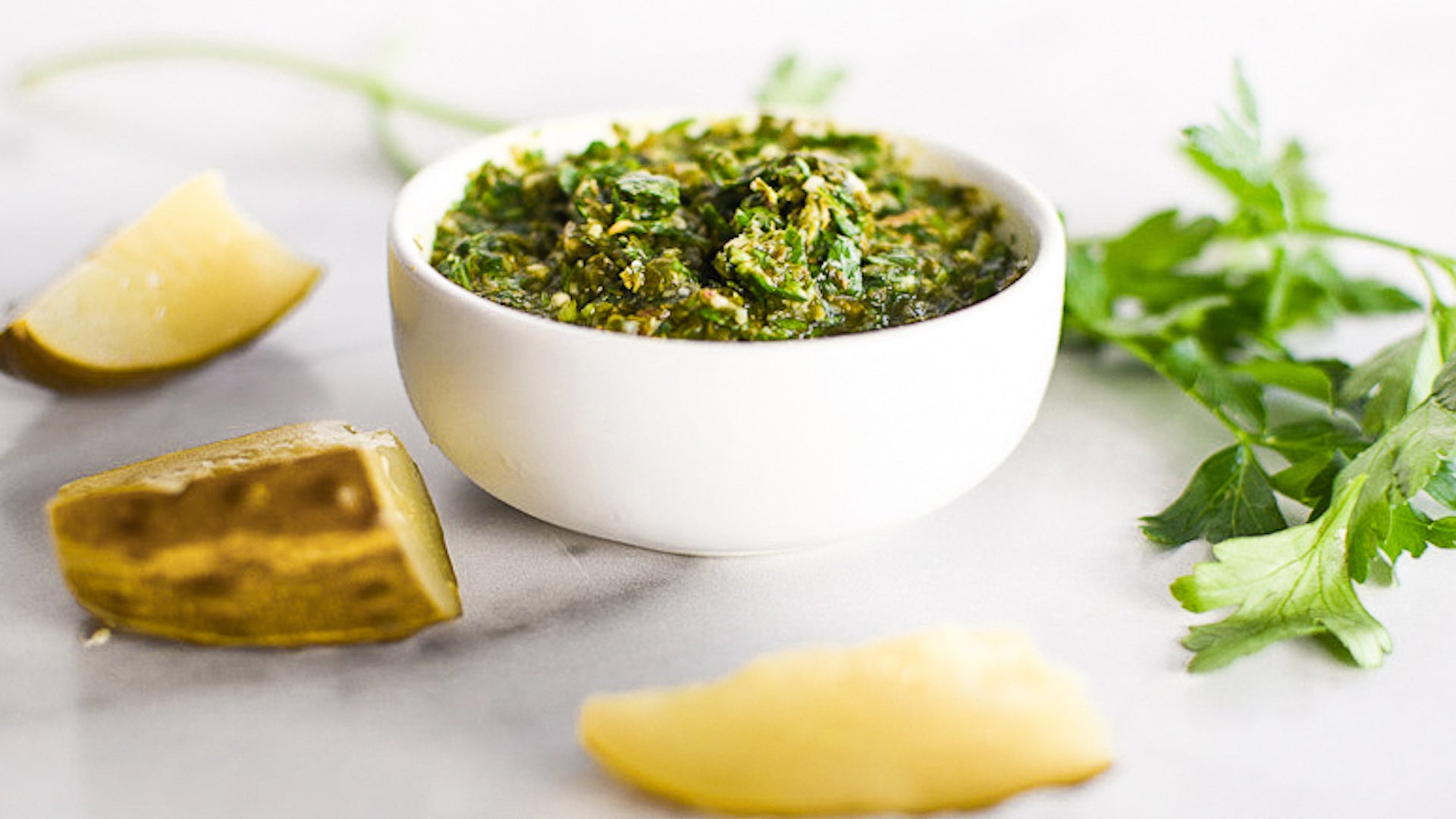 Chimichurri is Argentina's crown jewel condiment. The colorful sauce is full of fresh herbs, bright acidity, and a bit of spice. Similar to pesto, chimichurri is one of those dishes that you can't mess up. In fact, almost every recipe for chimichurri varies from one to the other. This version features Caraway Garlic Dills pickle brine, which is used in place of vinegar, the traditional form of acid in South American recipes. In addition to being an incredible dipping sauce, chimichurri also doubles as an excellent marinade for meats and fish.
Ingredients:
1 bunch parsley, stems removed
1/2 cup cilantro leaves
3 tbsp The Real Dill Caraway Garlic Dills pickle brine
2 tbsp lemon juice
Pinch of red chili pepper flakes 
2 teaspoons dried oregano 
1/4 cup extra virgin olive oil
Salt
Pepper
Directions:
In a food processor, combine all ingredients except for the extra virgin olive oil. Pulse until the herbs are coarsely chopped, but not puréed.
Slowly stream in the extra virgin olive oil and continue to pulse the herb mixture until combined.
Add salt and pepper to taste.
For a coarser consistency, you can hand-chop the parsley and cilantro. Add the chopped herbs into a mixing bowl or mason jar with the remaining ingredients and stir or shake to combine.
Recipe made in collaboration with Katie Pfeffer-Scanlan Registered Dietician, One Hungry Bunny