Cheat Code | Tequila Cocktail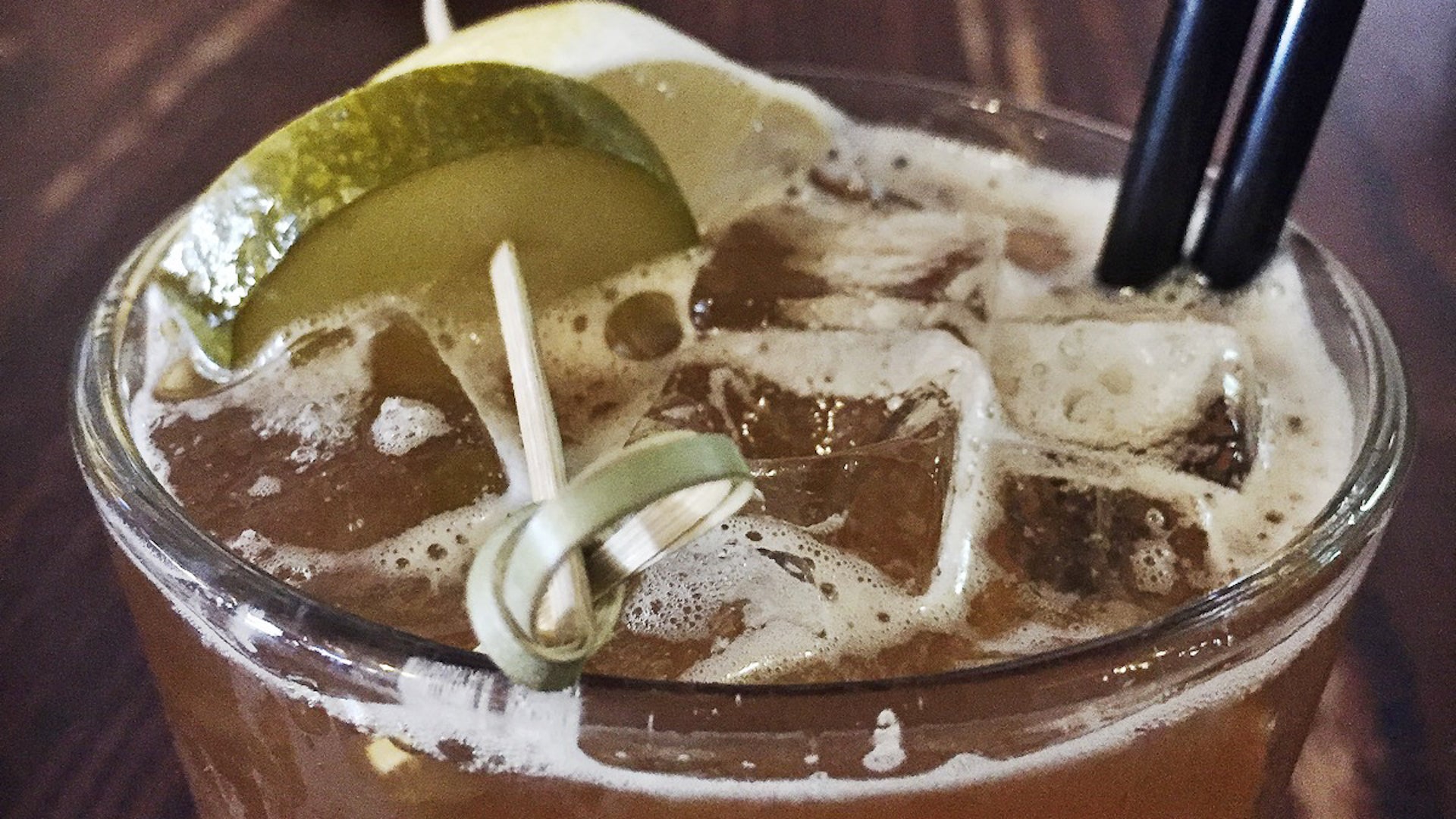 This cocktail is called Cheat Code because its so easy to make and once you're drinking it you feel like a winner. It highlights the flavor and acidy of Pickle Brine without turning it into a pickle-centric cocktail. Put your feet up and rest easy with this refreshing, easy-drinking cocktail in your hand.
1.5 oz Reposado Tequila
1 oz Cynar
.75 oz Pickle Brine from any jar of The Real Dill Pickles (we prefer Habanero Horseradish Dills)
.5 oz Lemon Juice

Combine all ingredients and shake vigorously with ice. Strain over fresh ice in a tumbler. Garnish with a pickle and lemon wedge.