Bloody Mary Spiced Fries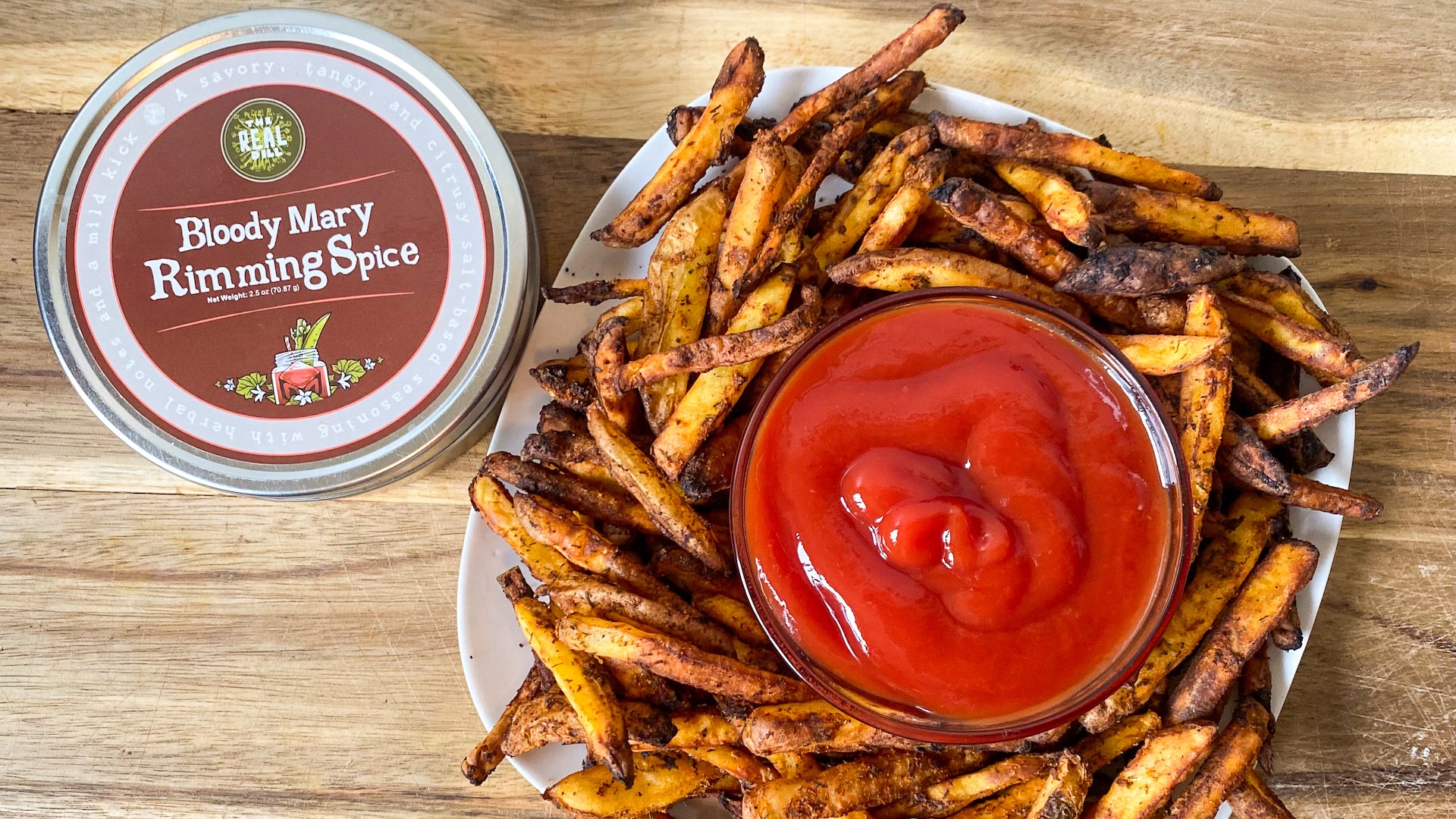 These Bloody Mary Spiced fries are crispy, addicting, flavorful, and healthy. You can whip up these hand-cut French fries in no time for summer barbecues or a quick snack. They're best served with sriracha ketchup and your favorite dipping sauces.
Ingredients:
3 medium potatoes (Yukon or russet work best)
1 tbsp olive oil
Directions:
Scrub the potatoes so that all of the dirt washes off of their skin.
Slice each potato into 1/4 inch strips.
Toss the potatoes in olive oil and 2.5 tbsp of Bloody Mary Rimming Spice. The spice blend has salt in it already, so be sure to taste your fries once they're done before adding more.
Place the potatoes in an air fryer for 15 minutes at 400 degrees.
Toss after 15 minutes and put them back in the air fryer for an additional 10 minutes.
Alternatively, roast in the oven at 400 degrees until crispy. 
Recipe by Jake and Ian from Vegan Guys From Ohio