Bloody Mary Rimming Spice Grated Tomato Toast with Crème Fraîche, Anchovies, and Fresh Dill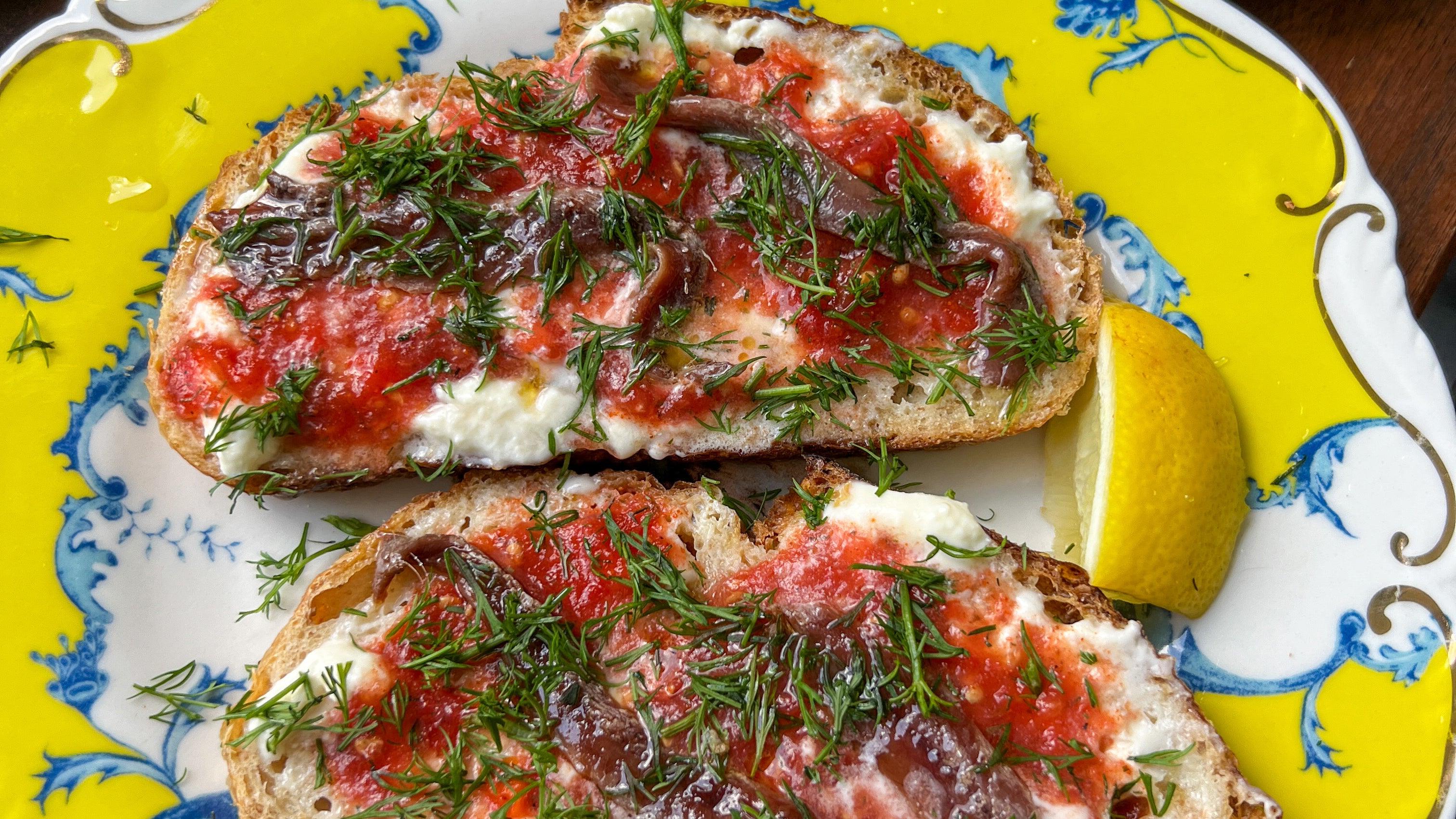 We love tomato toast, and this salty, creamy rendition features our bold, tangy Bloody Mary Rimming Spice, creamy Crème fraîche, salty anchovies, refreshing dill, and a squeeze of bright lemon to top it all off.
Ingredients:
4 slices sourdough bread
1 ripe tomato of choice (heirloom, vine ripe, roma, etc.)
1/4 cup Crème fraîche
1 tin of anchovies
1/4 cup fresh dill
1 1/2 tsp The Real Dill Bloody Mary Rimming Spice
1/4 tsp salt, plus more to taste
Lemon wedges for serving (optional)
Directions:
Preheat oven to 350 degrees F.

Grate tomatoes using a box grater or by using a course microplane. 

Add in Bloody Mary Rimming Spice and salt, stir to combine, and set aside until ready to use.

Toast bread on a parchment-lined baking sheet for 10-12 minutes or until desired toasty texture has been reached.

Spread 

Crème fraîche evenly on all 4 pieces of toast.

Spoon over grated tomato mixture.

Top each piece of toast with 2-3 anchovies, fresh dill and another pinch of salt if desired.

Serve toast with lemon wedges.
Recipe made in collaboration with Abby Allen-Leach.