Bloody Mary Deviled Eggs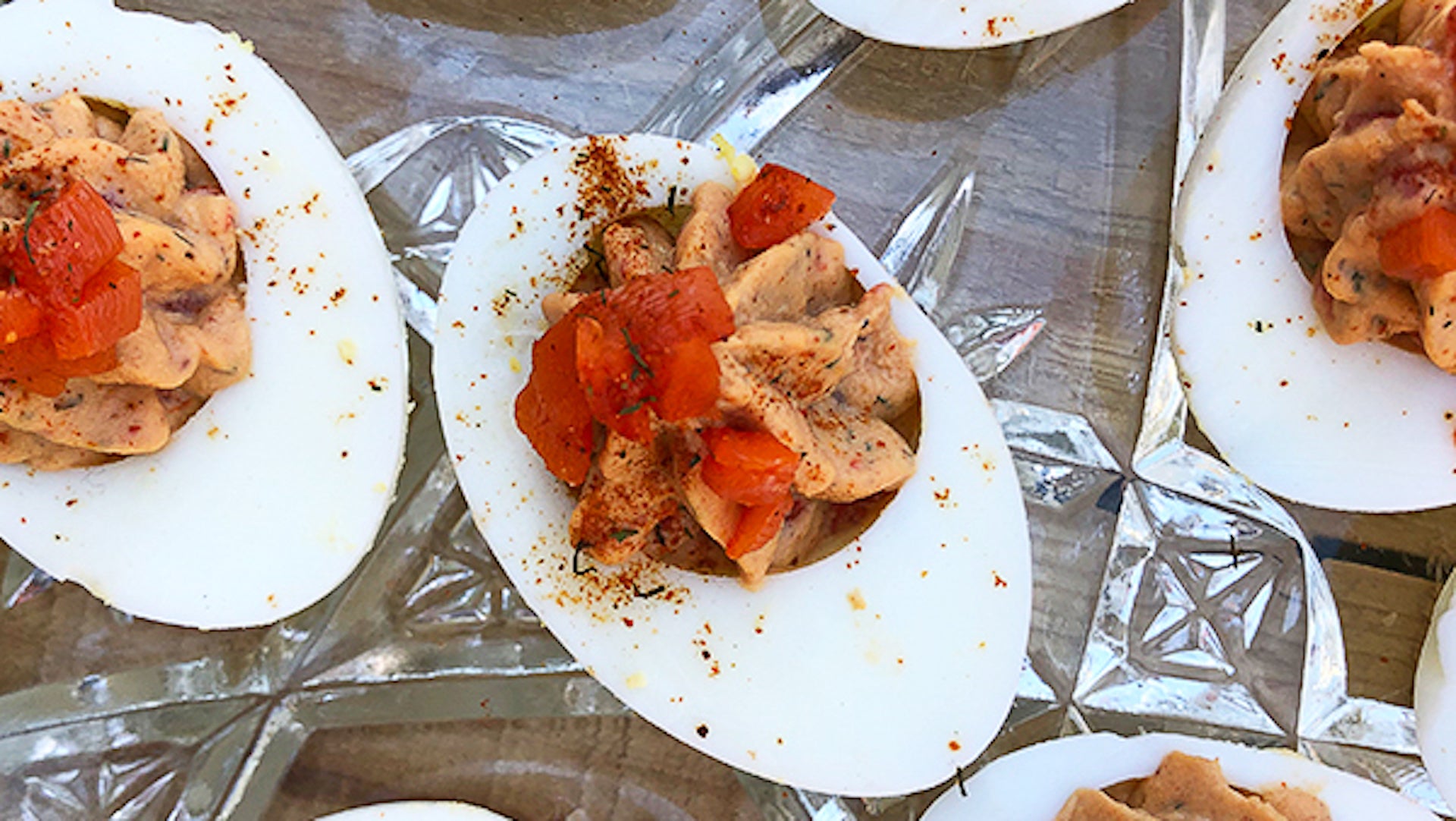 Ingredients:
6 hard-boiled eggs
1 roasted red pepper
1 1/2 tbs. mayonnaise
1 tbs. dijon mustard
1 1/2 tsp. The Real Dill Bloody Mary Rimming Spice
2 tbsp The Real Dill Bloody Mary Mix
1/4 tsp. kosher salt
Freshly ground black pepper to taste
Pinch of cayenne pepper
Directions:
Peel and halve hard-boiled eggs, removing yolks. Set white halves aside. 
Combine egg yolks, mayonnaise, dijon mustard, and Bloody Mary Mix in a bowl or food processor. Blend all ingredients together until smooth. 
Finely chop half of roasted red pepper and add to the egg mixture. 
Mix thoroughly until creamy and add Bloody Mary Rimming Spice, cayenne, salt, and black pepper to taste.
Spoon, or pipe with a pastry bag, into egg halves and garnish with minced roasted red pepper and sprinkle with Bloody Mary Rimming Spice.
Yield: 12 deviled eggs