The Real Dill's 5 Year Anniversary Party!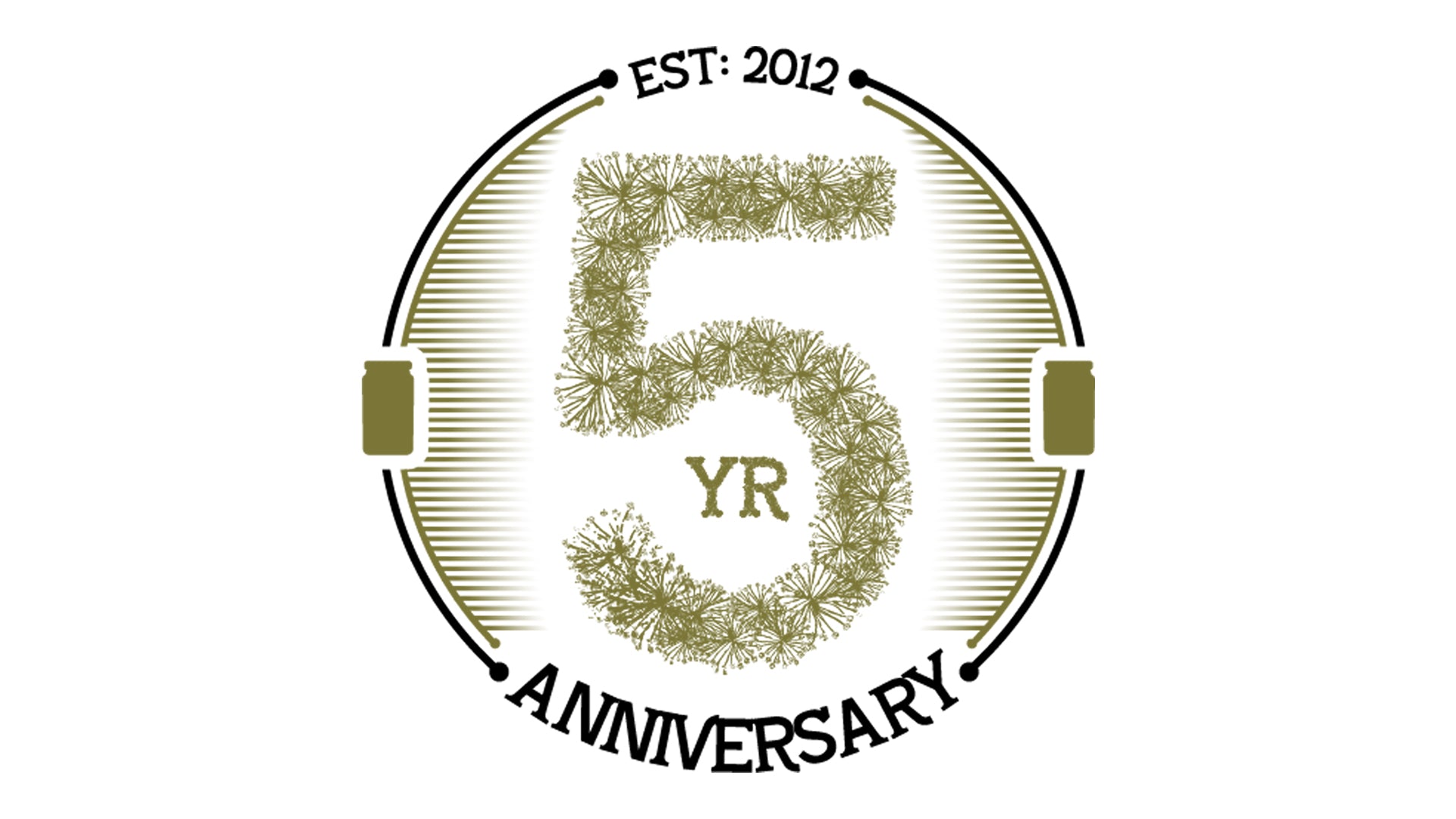 When we made the first batch of pickles in our home kitchen, we never expected to celebrate any kind of 5 year anniversary. Yet here we are 5 years later. 
Please join us on Friday May 5, 2017 to celebrate this milestone! 
Tickets are available for $5. You must be 21+ to attend. 
105% of proceeds will benefit The GrowHaus, a nonprofit indoor farm, marketplace, and educational center in Denver's Elyria-Swansea neighborhood, which focuses on creating a community-driven, neighborhood-based food system by serving as a hub for food distribution, production, education, and economic development.
* Even if you can't make it, but wish to contribute to the cause you can make a donation on the ticket link
The Details:
Cocktail bar featuring drinks by Bear Creek Distillery & Backyard Soda Co
Cider bar featuring Stem Ciders
Beer bar featuring Spangalang Brewery
Pickle & beer station by The Colorado Pickle and Beer Society
Bloody Mary station featuring spirits from Blank & Booth Distilling Co.
Delicious food will be sold by Quiero Arepas, Em's Ice Cream, Ethiopian Food Truck, and Rocky Mountain Slices
Live music from The Raritans at 7:30pm
5 pickles are specifically for this event
Fun games and prizes
More surprises! 
All of our products will be available to sample and buy.
All drinks are free, with a suggested donation of $5.
Please join us to party the night away as we honor five amazing years of pickles and support a fantastic, local cause! 
Leave a comment