The Real Dill's 2021 Year In Review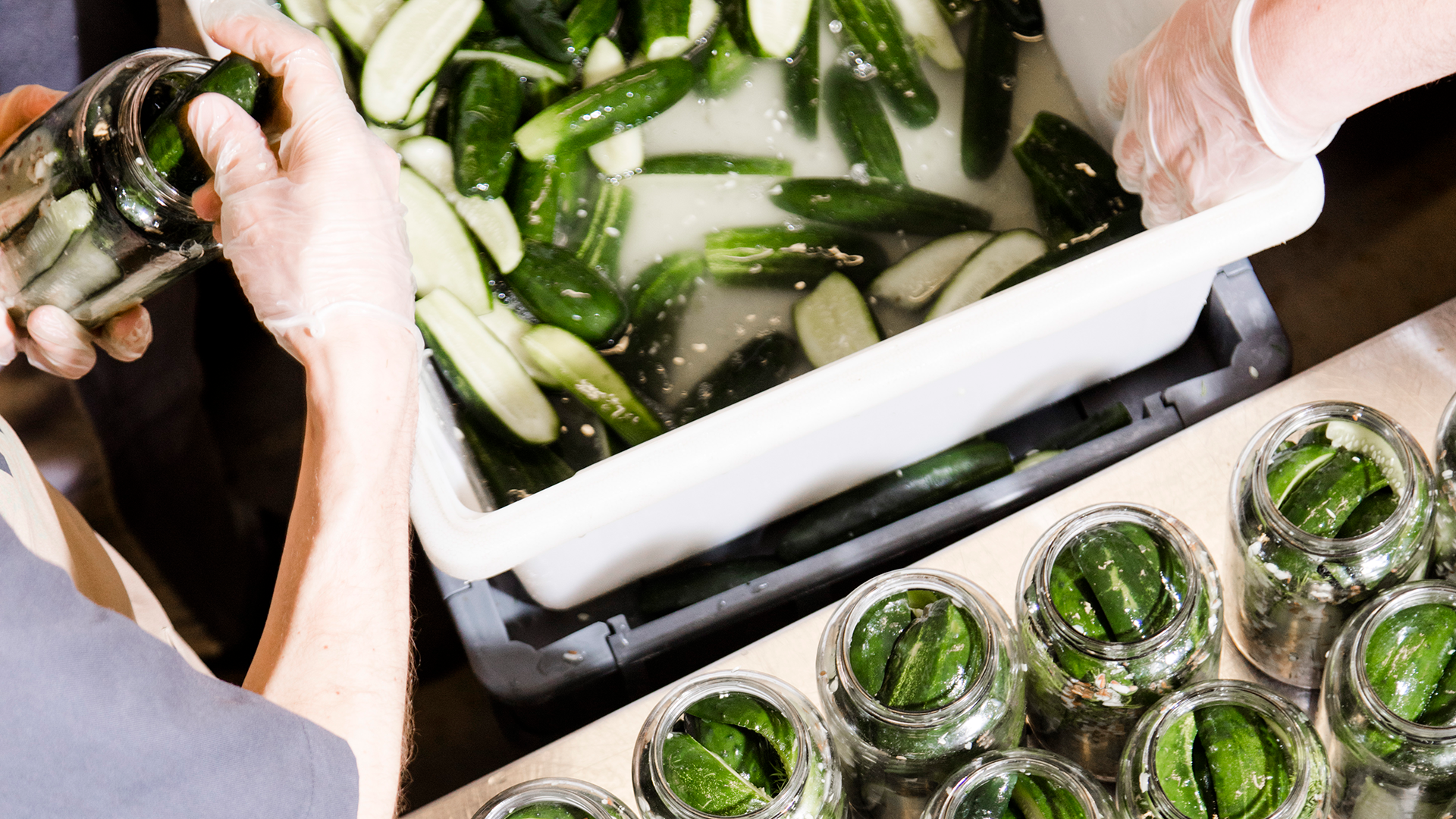 2020 was a year of challenges and unpredictability, and 2021 followed suit with this trend. However, despite the challenges and unpredictability that have come from the pandemic, 2021 was also a year of change and progress at The Real Dill, and we are so lucky to have experienced so many achievements.
As we approach our tenth year as a company, an incredible milestone, we are so grateful to continue growing our small business in ways that we never imagined were possible. Most importantly, we are increasingly humbled by our amazing community. Especially after the last two years, we owe all of our customers a huge thank you. Thank you for supporting The Real Dill, and in turn, supporting the type of company that we strive to build and grow. One that is centered around making the best products of their kind the best way possible as it pertains to the ingredients we source, the made-by-hand methods that we deploy, the quality standards that we set, the sustainability practices we use, and the community that we foster around us.
At The Real Dill, we were able to accomplish a lot this year, despite many unforeseen setbacks, and we are excited to share a few highlights with our pickle pals.
Production Growth
At The Real Dill, we make all of our products in-house and from scratch at our facility in Denver, Colorado called The Dillery. While we have equipment that has helped us streamline our Bloody Mary Mix production with automations, we still make all of our pickles 100% by hand. The work that we do and the food that we produce is a pursuit of passion and a labor of love, and our products reflect this commitment.
Despite supply chain challenges and a not so ideal cucumber season partway through the year, we saw immense growth in our production capacity in 2021. We started the year with our production facility bursting at the seams, and we finished it with a new expansion project. We are so happy to have acquired additional warehouse space at The Dillery so that we can stay in our home while we continue growing. With this newly added space, we were also able to bring in new equipment that will allow us to make even more Bloody Mary Mix and pickles in the new year.
Here are some of our proudest production achievements from this past year:
We washed, sorted, and cut over 200,000 pounds of fresh produce by hand, which includes cucumbers, dill, habaneros, onions, garlic, jalapeños, and horseradish-- just to name a few!

We produced over 105,000 jars of pickles, all packed by hand and made from scratch. This amounted to over 1.5 million individual pickle spears!
We produced over 70,000 gallons of Bloody Mary Mix.
We hand stamped over 255,000 batch numbers onto the labels on our jars.
We used 1,900 gloves in the kitchen per week or about 99,000 gloves during the whole year.

We went through 840 pounds of labels.
Retail Growth
Not only did we expand our production capacity this year, but we also increased our retail growth in new ways.
Here are a few highlights:
We packed and shipped over 8,600 orders out of our warehouse.
We added almost 100 new retail partners (you can see if any are located near you through

 

this link!)
We expanded our reach to having at least one retail partner in 47 states across the United States.
Prospector Series Launch
In 2021, we challenged ourselves by creating a new series called the Prospector Series. This is our new home that we can use as a creative outlet to develop an extremely limited line of one-off products. As a collection of culinary trailblazers, independent thinkers, and innovative makers, we are constantly digging through the depths of our imaginations in the hopes of unearthing a creative breakthrough. With this notion, we developed the Prospector Series, our newest series that spotlights single-batch, underground, and very limited releases, for when our inspiration strikes gold.

Here are the highlights from the first year of the Prospector Series:
Powder Keg Barrel-aged Bloody Mary Mix: For the first Prospector Series release, w

e collaborated with Weldwerks Brewing Co. to create the first ever barrel-aged Bloody Mary mix on the market. Powder Keg was also the first deviation from our traditional Bloody Mary Mix that we ever produced. Powder Keg's success has inspired us to create more iterations of Bloody Mary Mix to feature in the Prospector Series in the new year, so stay tuned!

Aji Chile Sours: Since discontinuing these uniquely sour, Peruvian-inspired pickles in 2014, Aji Chile Sour were always in the back of our minds. We proudly revived these foodie-favorite pickles for

 our second Prospector Series release, giving them one last run.
Sustainability Growth
In 2020, during the peak of the COVID-19 pandemic, one of the changes we faced revolved around our compost partnership, which pivoted from a partnership with Re:Vision to The City and County of Denver. This new collaboration utilized our food waste compost for urban farming, public parks, and city parks initiatives. A lot of our scraps have assisted in planting trees around local Denver parks. Unfortunately, we were faced with another challenge partway through 2021, and we had to find another compost partner to help us with our zero food waste mission.
Our current compost partner has a limit to the food waste compost that we can send each month. Due to these limitations, we were unable to compost 100% of our food waste this year. However, we are still extremely proud of all that we were able to accomplish despite the changes and challenges we faced. We are always aspiring to get one step closer to achieving zero food waste, and we are hopeful our numbers will only improve in the new year.
Here are some of the achievements that we accomplished due to our sustainability efforts this year:
We sent 5.83 tons of waste to recycling, and we diverted 45% of our waste from the landfill to recycling.

We composted 1,700 pounds of vegetable scraps per month or a little over 20,000 pounds over the course of the year (due to the maximum weight limitations from our current compost partner, we are unable to compost 100% of our vegetable scraps.)

We recycled over 3,100 pounds of cardboard.

We composted 200 pounds of paper towels.
Charitable Partner Growth
Sadly, once again, we were unable to host our annual in-person event this year that benefits our Charitable Partner, The GrowHaus. However, we hosted another virtual fundraiser, which was a huge success!
Here are two highlights from our 2021 partnership with The GrowHaus:
We raised over $5,600 to benefit The GrowHaus' no cost grocery program, so that they can continue distributing free meals to those in need in the Globeville Elyria-Swansea neighborhood.

We also developed a new facet of our partnership with The GrowHaus, which we are launching early in the new year. Stay tuned for all of the exciting details!
We cannot express our gratitude enough for the amazing community that surrounds The Real Dill. We are so thankful for your ongoing and overwhelming support, and we look forward to continuing to make your favorite pickles and Bloody Mary Mix in the new year and for years to come! Happy Holidays!
Leave a comment