The Real Dill's story as told to MyPanier.com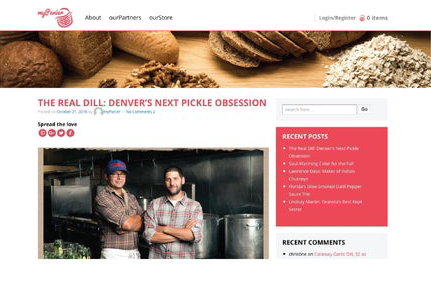 Whenever we receive an inquiry for a new retail partner we always do our due diligence to make sure that its a good fit. When
MyPanier
contacted us it was clear how much they value their partnerships with the producers they work with. We immediately felt a familiar comfort talking to someone that was doing what they were doing because they are passionate about it. It sure is nice to actually like what you do for a living, right?
Recently
we spoke with the folks at MyPanier
, and they asked us why we chose pickles, what our family & friends said when we told them we were starting a pickle company, and if we've received any memorable customer feedback. Check out the interview and be sure to browse their site for some fantastic craft and artisan products that you probably haven't seen elsewhere!
Leave a comment