The Perfect Sidecar to Your Favorite Bloody Mary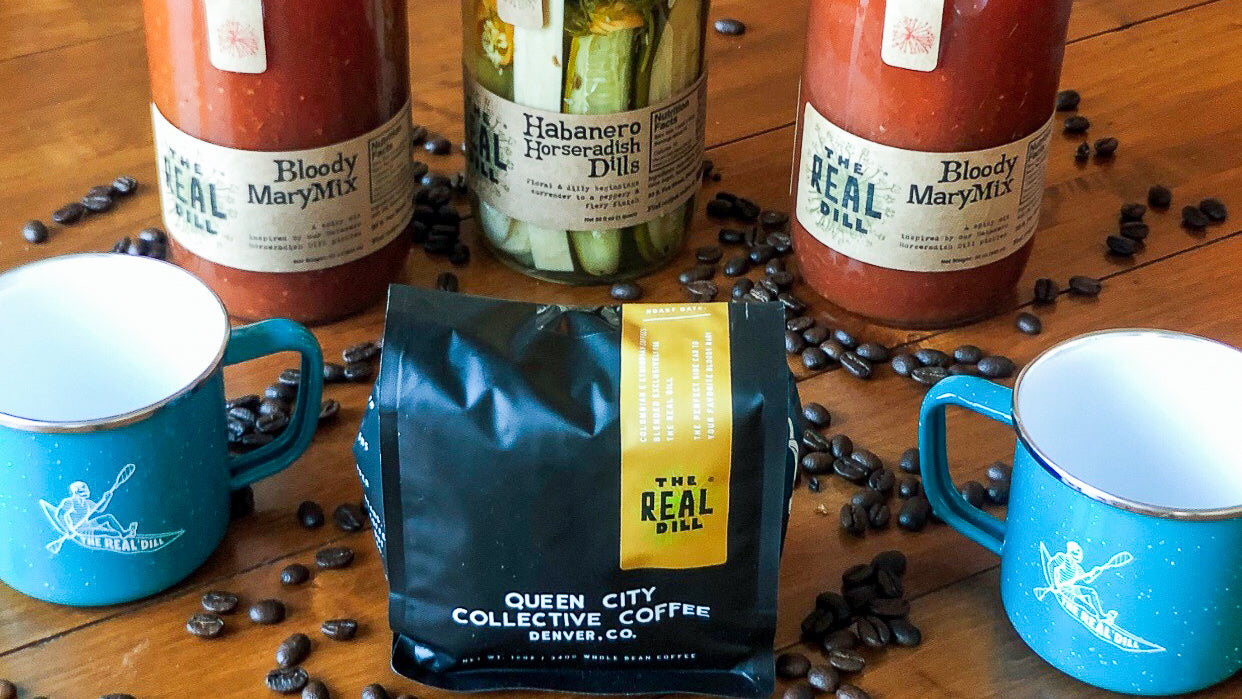 We sat down with our neighbors at Queen City Collective Coffee to learn how to brew the perfect cup of our special Ethiopian and Colombian blend they made exclusively for us.
Here's what they had to say:
Queen City is a Denver coffee company that's all about the good vibes that come through tasty coffee and genuine community. Just like our friends and neighbors at The Real Dill, we challenge ourselves to be a company that creates a positive impact on those around us. Our coffee is sourced directly from farmers that we know. This traceability allows us to ensure the farmers receive equitable contracts and are ultimately contributing to sustainable rural livelihoods. Back home in Denver, we strive to build welcoming community spaces in our shops. Whether you're popping in for a quick cup to-go or hanging for the day, we want our customers to leave feeling happier than when they first came in. 
And of course, if you're brewing our coffee at home, we want that moment to be a highlight of your day. Though there are a lot of different brewing methods out there, here are a couple of tips to brew the perfect cup!
Pro tips:
Use the right grind. If you have a home espresso machine or Moka pot, make sure to be grinding nice and fine; but if you're using a paper filter, go on the courser side of things.

Use a scale. A good cup of coffee is all about the ratio of coffee grounds to water, and having a scale is the best way to hit the mark. We like a 1:16 coffee to water ratio any brew method besides espresso.

Use good water. Coffee can only be as tasty as the water you're using to brew it. If your water is unfiltered and gross, that's going to come through in your morning cup. Simple filtered water is all you need to get all the good coffee flavors without nasty contaminants.
You can now grab a bag of Colombian and Ethiopian coffee blend, made exclusively for The Real Dill by Queen City in our limited Fully Loaded Breakfast Beverage Collection!
Leave a comment