Super Bowl Sunday: Game Day Eats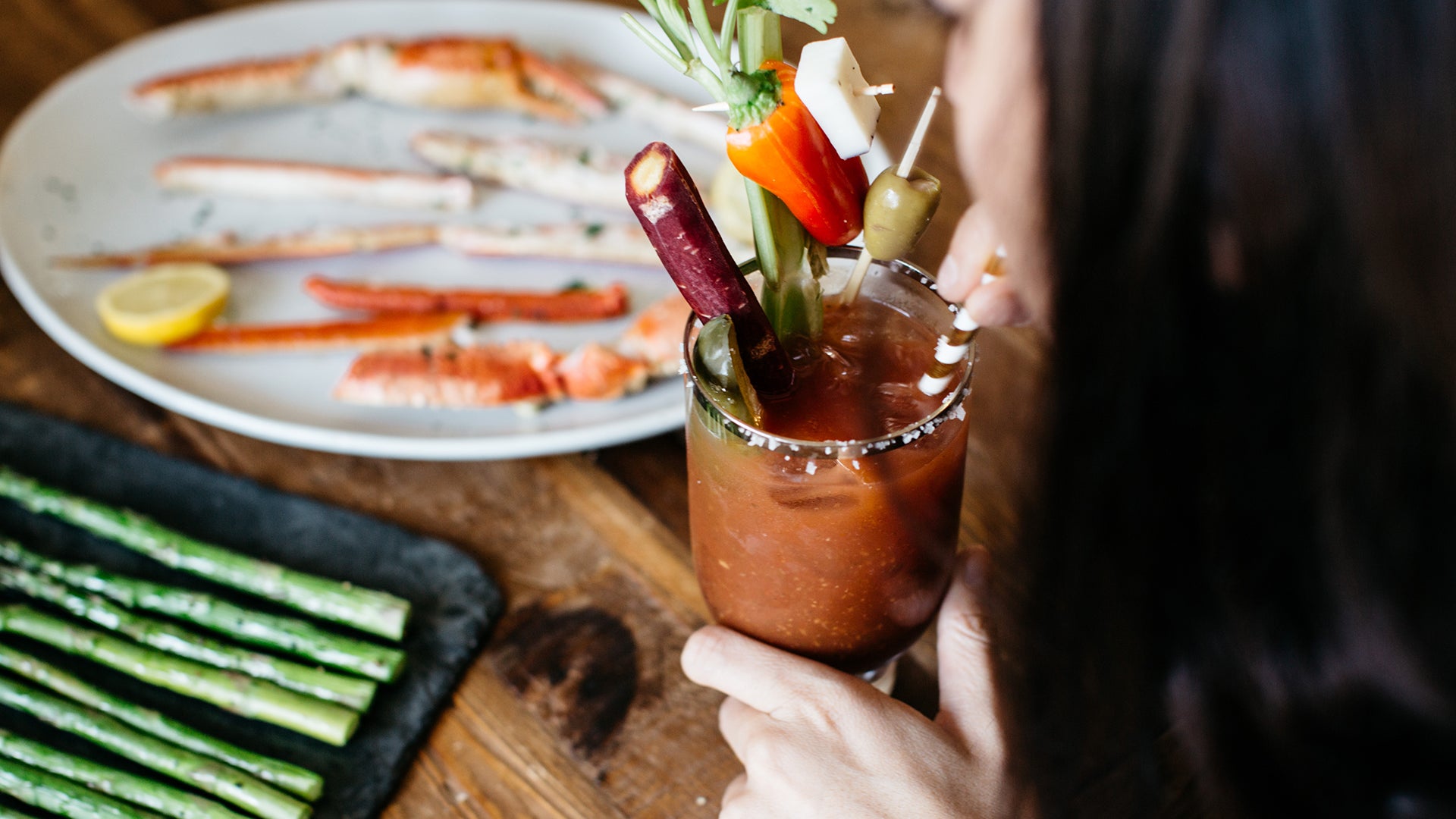 We teamed up with on of our favorite Colorado-based bloggers, Karen Mitchell aka Fortitude + Finn, to bring you the most dill-icious game day eats for Super Bowl Sunday, featuring our fan favorite Bloody Mary Mix and Habanero Horseradish Dills. Most of the ingredients featured in these recipes are ones that you likely have on hand already, so they're super easy to whip up for guests before the big game or all year round! 
Bloody Good Sauce | Serves 4-6
1/4 c. Avocado Mayo
1/4 c. The Real Dill Bloody Mary Mix
1 Jar of Habanero Horseradish Dills
Pull the 1 Pickled Habanero out of the Jar
1 Real Dill Habanero Horseradish Dill Pickle Minced
Zest of 1/2 of one Lemon
Juice of 1/2 lemon
1/4 tsp of Worcestershire Sauce
1 tsp of  Mustard (delicatessen style- I use Boar's Head brand)
1/2 tsp of Horseradish (also Boar's Head brand)
Dash of Cracked Pepper
The Crab | Serves 4-6
4 Clusters of Snow Crab Legs (previously cooked from butcher)
1 Tablespoon of Parsley
1/2 of One Lemon
1/4 C. Avocado Oil
Touch of Salt
Bake at 350 for 10 minutes
The Shrimp | Serves 4-6
2 LBS Raw Shrimp w/ Tails
1/4 C. Butter
2 Bunches Asparagus
Drizzling of Avocado Oil
1 Lemon
1/2 TBLSP Parsley
S&P to taste
Bake shrimp for 15 minutes at 350 (or until fully white + pink in color.)
Cut about 1-2 inches off of base of asparagus. On the same baking sheet are the shrimp lay out asparagus so they're all flat, drizzle AO over top with touch of salt and pepper to taste. 
Habanero Horseradish Infused Vodka | Serves 3 
Chop 3 Habanero Horseradish Dills and place in small container
Pour 3 Shots of Plain Vodka on top of Pickles
Pour 4 Shots of Cucumber Vodka on top of Pickles
Close Lid
Let sit for 24 hours
Pop that baby open and mix with Bloody Mary Mix and all of the fixens. Enjoy, those pickles are potent!
Visit Fortitude + Finn for full recipe details and other great inspiration! 
Leave a comment