Pregnancy Special: Jalapeño Honey Dill Pickle Ice Cream!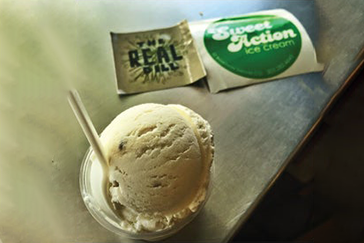 Pickles and ice cream are the de-facto poster foods of pregnancy cravings. Well, why not have both at the same time?
The ice cream magicians over at Denver's Sweet Action Ice Cream have just released their Jalapeño Honey Pickle ice cream, which is inspired by and made with our Jalapeño Honey Dill pickles. Sounds weird, but tastes amazing.
Spoon University called it Colorado's weirdest ice cream flavor, and Zagat profiled it as one of 31 crazy ice cream flavors from around the world. 
It's only released once per summer and it always goes fast. If you want to try it, make sure to get there before the weekend. 
Leave a comment